It's that time of the year, the best and worst lists are free flowing, and Twitter is ready to help us all reminisce and roast the funniest moments of the year. I know what you're thinking, 'What's best and funny about 2020' or 'What beauty looks? There is nothing beautiful about my Zoom face?' Now, now. If anything, this year has taught us that we must find all the small joys it had to offer. Now with a vaccine on the horizon, let's bookmark the looks we have reserved for 2021 and perhaps save the not so good ones for yet another memory we must leave behind 2020 (as if the list is not long enough).
From fiery red hair from the Kar-Jenners to Beyonce's bantu knots box braids mashup in Black is King, we've seen it all.
Now before you go on a scrolling spree, we have collated for you the best and worst beauty looks from some of our favourite celebs and my gosh did they deliver. It's only a bit of fun to round up one hell of a year. See you on the other side!
The best

Surprisingly our favs have been serving looks from home all year round and there was a lot to pick from, here are a selection of some of the best!
Beyonce
Braid excellence
Kim Kardashian-West
We are feeling the auburn hair
Kylie Jenner
A messy up-do. Perfectly fit for a wild night… in?
Rihanna
It's the bold red lip and laid edges? It's a resounding Simon Cowell yes from me…
Harry Styles
An overgrown wet fringe? Not everyone call pull this off but..
Ariana Grande
If you haven't seen someone recreating this on Tik Tok, you haven't been Tik Toking properly…
Lady Gaga
Lilac hair, don't care!
Meghan Markle
The Duchess really can rock any colour… even green!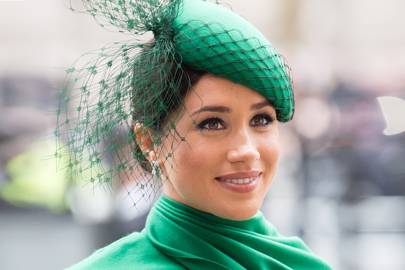 Zendaya
Our everyday WCW, this is what I want to mean when I say: I woke up like this:
Alexa Demie
Ageless Beauty
Hunter Schafer
Lilac was really thee colour this year! Whew
Addison Rae
When cute meets cute
Jorja Smith
When it comes to hair, more is always more
Maya Jama
If you know you know.. Maya living her best Bratz Doll Meme life and still looking cute! We can only stan
Yara Shahidi
It's the 'hairtistry' for me
Priyanka Chopra
Lady in Red
The Queen
Would be rude not to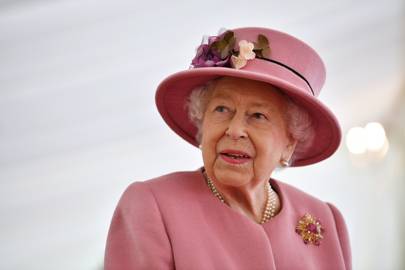 The Worst
I know what this looks like. We have nothing against men, it just so happens that this year their looks didn't quite cut it…
The Weekend
We love the music TW, we're just not keen on the fit. (Although we support the Art, so this might have to make it's way to the top part of the list…)
Boris Johnson
Gone with the wind… fabulous!
Rudy Giuliani
Oopsy, should of gone for permanent dye…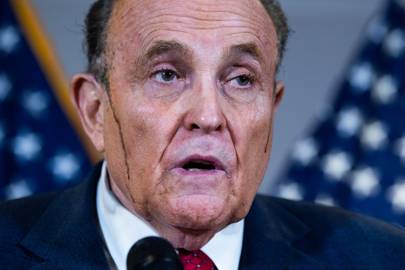 Donald Trump
A picture says a thousand words.