Happy 10th wedding anniversary to the Duke and Duchess of Cambridge! We can't actually believe it's been a whole decade since we celebrated that epic day (how could we all forget, we got a bonus bank holiday) with street parties and Kate and Wills cut-out masks galore.
To mark their special milestone, Kate Middleton and Prince William released two adorable new portraits, turning for the first time to celebrity photographer Chris Floyd, who's most famous for this Britpop portraits of the 1990s featuring the likes of Oasis, Supergrass and The Verve, as well as Sir Paul McCartney, David Bowie and artist David Hockney.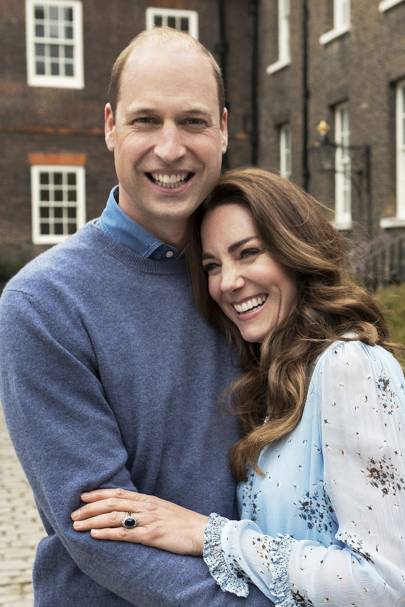 As Kate Middleton and Prince William celebrate their 10-year wedding anniversary, why they're a constant reminder of why Britain is so great
In the new portraits, taken in the garden and courtyard just this week at Kensington Palace, Kate looks her usual beautiful and glossy self, with her hair in tumbled, relaxed waves, wearing a gorgeous blue Ghost Avery Wrap Floral Dress – a brand she regularly turns to for their summery frocks. We love the sheer sleeves and pretty patchwork design, with its mega flattering wrap front.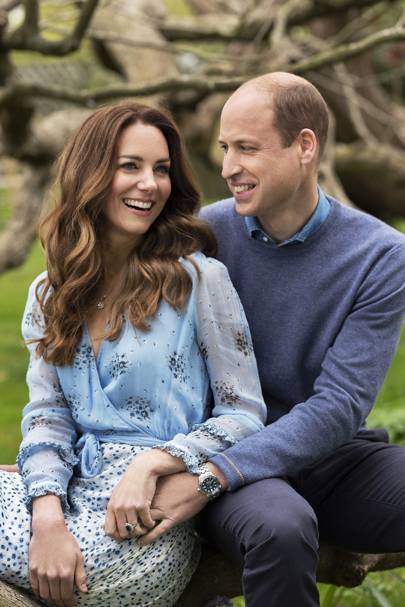 If you have a feeling you've seen it before, you wouldn't be wrong. Kate first debuted the £195 high street dress back in 2019 when the couple were on their royal tour of Pakistan and it was, unsurprisingly, an instant sell-out. Kate teamed her dress with a sparkly diamond necklace from Asprey, which she also owns the matching earrings to.
Last April, the Duchess caused another Ghost frenzy when she appeared in a BBC Clap For Our Carers special looking especially chic in the Ghost Anouk Crepe Midi Dress, a purple and blue floral dress which we were JUST obsessed with. Of course, it too sold out pretty quickly.
Fortunately for you, if you're digging the sold-out Ghost Avery dress Kate's wearing in the latest anniversary pictures, we've done some searching of similar dress styles we reckon you'll love.
Shop the looks below…