Despite the lack the sun as I type my column this month (and therefore the very slim chance of me showing any skin other than that on my face), I'm living in hope that long and carefree sunny days are round the corner. As a result, I'm beginning to earnestly prep, prime and smooth my body in readiness. As Megan Thee Stallion would say, 'the category is body'.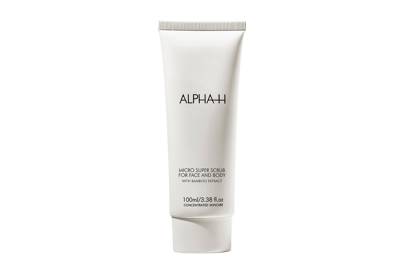 Starting in the shower, I've been giving myself a good scrub down using Alpha H Micro Super Scrub for face and body. I'm not a big fan of 'scrubby' scrubs, they can be too scratchy or so heavy on oil you risk a fall! This combination with powerful 12% glycolic acid and bamboo stem extract is more up my street. The granules are super fine, the texture light, and your skin is left smooth and invigorated.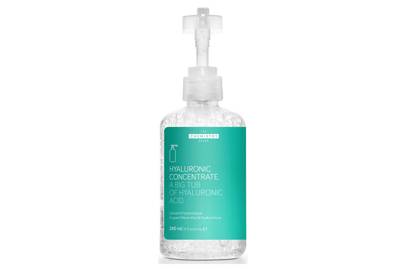 Black skin has a tendency to lose moisture and experience dryness very quickly – trust me, I know all about it and have the skin to prove it. So while my skin is damp, I've been applying The Chemistry Brand Hyaluronic Acid before I moisturise because this is the best way to lock in moisture in the upper layers of the skin. Apart from hyaluronic acid which we're all very familiar with it has a tamarind complex, an unsung skincare hero which softens the skins texture.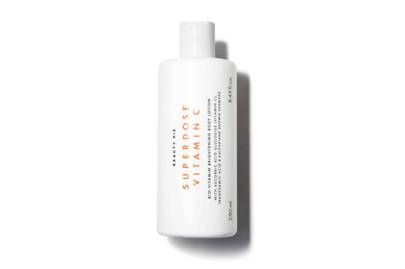 When moisturising, speed is key, so I move swiftly on with my routine to moisturiser because again, I want to retain as much hydration in my skin as possible. Moisturisers have really stepped up their game, especially with the inclusion of active ingredients. You know how vitamin C makes your face pop with radiance? Well, it does the same on the body, and I absolutely adore Beauty Pie Superdose Vitamin C Brightening Body Lotion. The combination of Ascorbic Acid Glucoside which is a Vitamin C derivative (read: gentle) and exfoliating Tranexamic Acid keeps your skin mildly exfoliated, firmer and looking brighter. Exactly what you need for sunny days.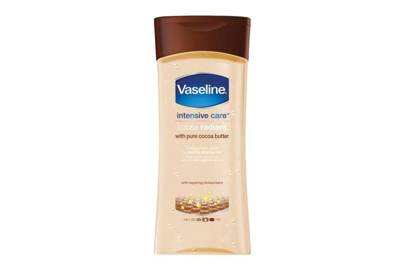 For a hint of a shine, a slick of Vaseline Intensive Care Cocoa Radiant Body Oil will do the trick. Be mindful though, less is more with this. Use too much and you're more greasy than glowy!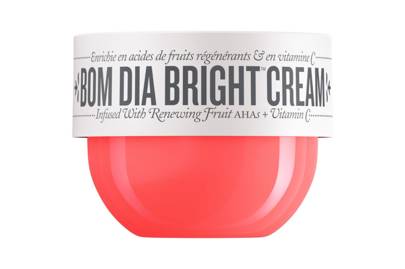 Sometimes though, I need something heavier than a lotion to help me stay moisturised for longer. So, I've also been using the super cheeky and playful Brazilian-inspired Sol De Janeiro Bom Dia Bright Cream. Using enriching Cupuaçu Butter, fruit acids from mango and banana, Cajá and Vitamin C, I am officially on team 'no dry patches'. Massaged on to damp skin, it absorbs quickly and my skin feels smooth, soft and silky. Concentrate on areas prone to ingrowing hair and dry, rough skin – so think bikini line, armpits, back of thighs and upper arms – because the additional Willow Bark Extract will help ease the symptoms. It smells great too, like sun, beach holidays and posh cocktails!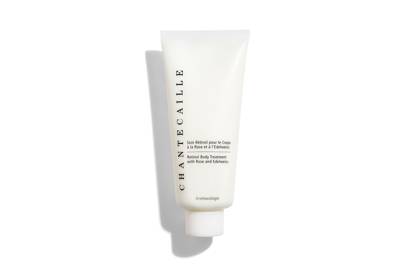 Retinol for the body is also a new development that I like. After many years touting its smoothing, plumping and stimulating effects to keep the our faces youthful, we can now do the same for the body – key areas being chest, arms and hands. Chantecaille Retinol Body Treatment is a real splurge with benefits and has pure retinol to soften and restore your skin. When used consistently, with a matter of weeks I noticed an improvement to the texture and firmness of my skin.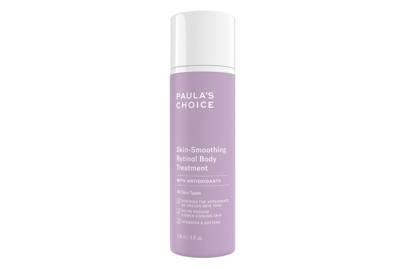 A more purse-friendly option is Paula's Choice Retinol Skin-Smoothing Body Treatment which also targets discolouration.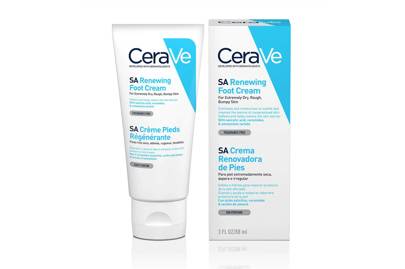 Any day now, we'll wake up and it will be sandal weather; dry crusty heels is not my preferred look and I doubt it's yours either. Cue Cerave SA Renewing Foot Cream which uses salicylic acid to deeply exfoliate and smooth cracked skin, plus ceramides and hyaluronic acid to deeply moisturise and keep your tootsies in shape. This is all you need for a hot body summer.
For the best from the beauty desk every week, sign up to our Beauty Insider newsletter