If there is one thing I love as much as I love books, it is coffee. I buy my beans through a subscription service, and start every day with a hot cup of freshly brewed "hairbender" roast. I take it black, and I have more funny mugs than fit in my cupboard. Most mornings, my husband brings me one while I am still in bed, and I wake up with my coffee. On particularly nice mornings, I enjoy my coffee with a book.
Is there any combination more delightful than books and coffee? I would say no, though I allow for the possibility that there might be someone out there, somewhere, perhaps even two someones (doubtful, but perhaps) who do not enjoy coffee. For you, I suggest books and tea.
This is not the first poetic ode to coffee that I've written, but it is certainly the one with the silliest reason behind it: I was on Etsy, and I found a tremendous amount of cute merch that combines books and coffee. Overwhelmed by the treasure trove I had stumbled on, I selected a few of the best T-shirts, sweatshirts, and coffee cups (both for at-home use and for travel), and I present those to you here.
Books + Coffee T-Shirts and Sweatshirts
I adore the '70s vibe of this Coffee & Books tee. Available in absolutely loads of colors and sizes, as well as a sweatshirt option, starting at $18.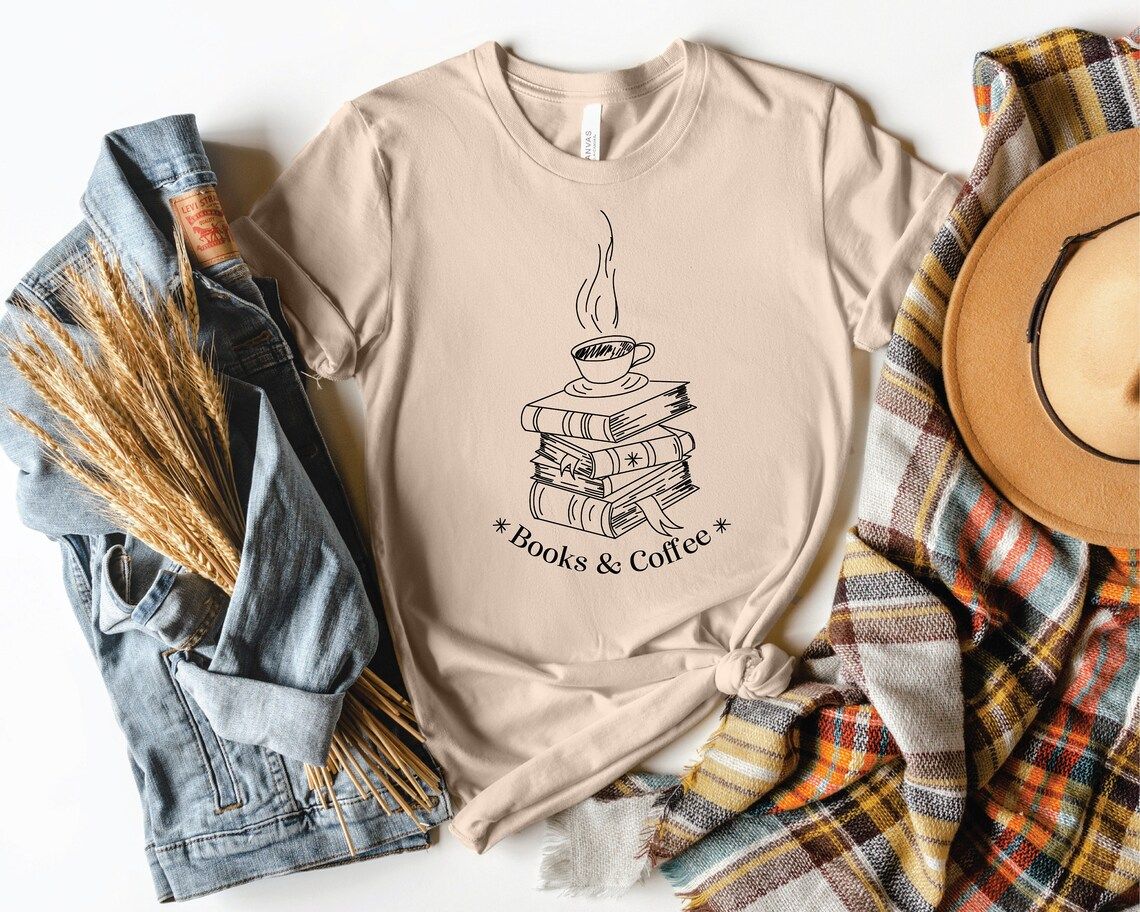 I love a book stack, and check out the gorgeously simple line art on this Books & Coffee tee. Available in a gazillion colors and sized from baby up to 2x, starting at $14.