US actress and model Bijou Phillips has filed for divorce from former That 70s Show star Danny Masterson after he was jailed for rape.
Ms Phillips, 43, filed the petition for divorce in Santa Barbara Superior Court on Monday to end her nearly 12-year marriage to Masterson, 47.
Ms Phillips and Masterson have a nine-year-old daughter.
Masterson is planning to appeal against his two rape convictions that were handed down to him in a Los Angeles court on 7 September.
He was jailed for 30 years for the crimes which took place in 2003.
The two women whose testimony led to Masterson's conviction said the actor was at the height of his fame when he gave them drinks that caused them to feel woozy or made them pass out.
They said he then violently raped them.
Masterson's legal representatives intend to appeal on the basis of evidentiary and constitutional issues regarding his case.
Read more US news:
Marilyn Manson fined for blowing nose on camera operator
Hunter Biden to plead not guilty to gun charge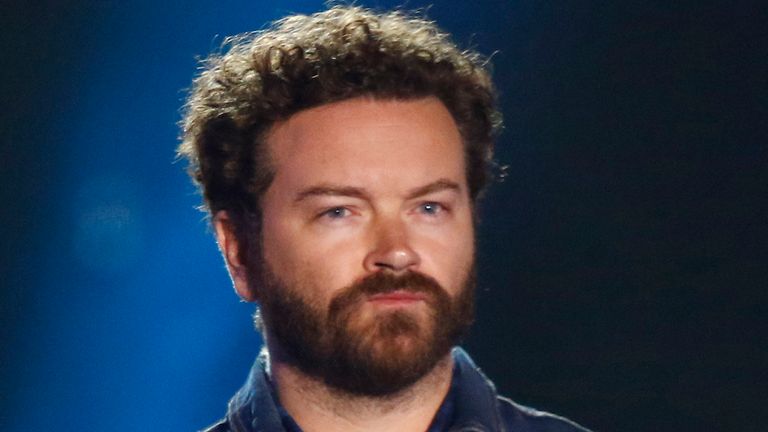 After an initial jury failed to reach verdicts on three counts of rape in December 2022, a mistrial was declared and prosecutors retried Masterson on all three counts earlier this year.
This time, a jury of seven women and five men found him guilty of two counts on 31 May after seven days of deliberations.
In the days after Masterson was sentenced, Hollywood stars Mila Kunis and Ashton Kutcher were criticised after it emerged they had appealed to the judge for leniency in the case.