Acting legends Sean Connery and Kirk Douglas, sports stars Jack Charlton and Diego Maradona, forces' sweetheart Vera Lynn, Black Panther hero Chadwick Boseman and TV presenter Caroline Flack – we have said goodbye to many famous faces in 2020.
Other stars who have died this year include basketball star Kobe Bryant, rock 'n' roll founding father Little Richard and one of Celebrity Big Brother's most memorable contestants, Jackie Stallone. And the COVID-19 pandemic meant we also mourned celebrities including much-loved British comedians Eddie Large and Bobby Ball.
Here's a look back at the careers, the legacies and the tributes following the deaths of famous faces from the worlds of music, film, TV, fashion, sport and politics.
January
Basketball legend Kobe Bryant's death in a helicopter crash at the age of 41 shocked the world.
The NBA star and his 13-year-old daughter were among nine people killed when the aircraft went down in thick fog in the hills around Los Angeles.
One of few athletes worldwide known simply by his first name, LA Lakers star Bryant was a five-time NBA champion, an 18-time NBA all-star, and widely considered among the greatest basketball players in history.
Some of the sport's greats, including Michael Jordan and Shaquille O'Neal, were among those paying tribute, along with stars including Tiger Woods, Victoria Beckham, Alicia Keys and Taylor Swift.
A genuine crossover star, Bryant was known far beyond his own sport – and his influence extended around the world.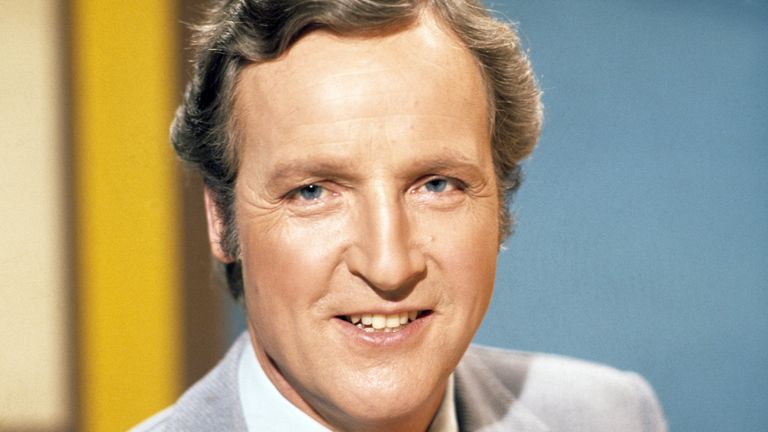 A broadcasting legend and national treasure, an outpouring of tributes to Nicholas Parsons hailed his quick wit, professionalism and kindness following his death.
Best known for radio game show Just A Minute, which he had hosted since its inception in 1967, the 96-year-old was a veteran of television, radio and theatre, with a career in entertainment spanning more than 60 years.
A consummate professional, Parsons made headlines in June 2018 when he missed his first ever episode of Just A Minute, after 50 years at the helm and more than 900 instalments.
He was also known for his role as question master on TV quiz show Sale Of The Century from 1971 to 1983, and for his charity work – for which he received a CBE in 2013.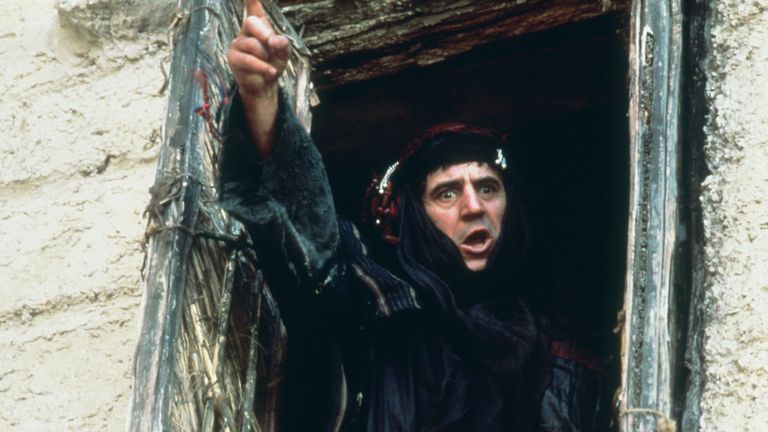 Terry Jones was perhaps best known for his role as Brian's mother in Monty Python's Life Of Brian, delivering the most famous line in the 1979 comedy: "He's not the Messiah – he's a very naughty boy!"
Telling the story of mistaken identity surrounding a hapless man born on the same day and in the stable next door to Jesus Christ, Jones appeared as several characters and also directed. At the time, the film was hugely controversial due to its theme of religious satire.
His family said he died, aged 77, after fighting "a long, extremely brave but always good humoured battle with a rare form of dementia".
A tribute from the official Monty Python Twitter account read: "Farewell dear Terry J. Two down, four to go. Love Terry G, Mike, John & Eric."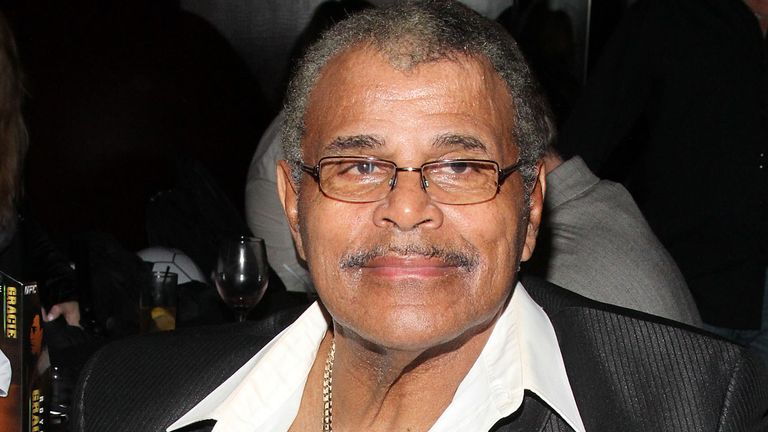 Known as Soul Man, Dwayne "The Rock" Johnson's father Rocky Johnson was a former professional wrestler whose legacy was continued by his son before Hollywood beckoned.
Born in Nova Scotia, Canada, he was a trailblazer in the ring and the first African-American WWE tag team champion, who was inducted into the WWE Hall Of Fame in 2008.
He died aged 75, with Dwayne paying tribute by sharing a photo of the pair together.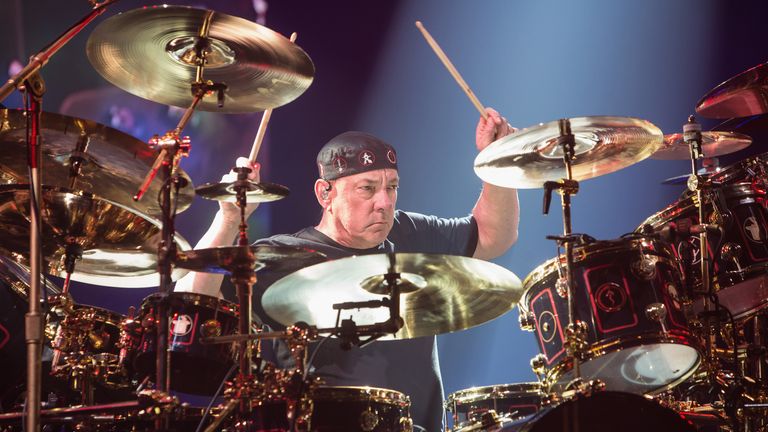 Widely hailed as one of the best to have ever picked up the sticks, Rush drummer Neil Peart was known for performing on massive and elaborate kits with great speed, technical proficiency and stamina.
Along with his bandmates Geddy Lee and Alex Lifeson, he recorded hits such as The Spirit Of Radio and Tom Sawyer, and also wrote lyrics for the group.
Rush last toured in 2015 and Peart announced his retirement from drumming at the end of that year. He was diagnosed with cancer of the brain in 2016.
As well as his bandmates, Kiss star Gene Simmons, Foo Fighters frontman and former Nirvana drummer Dave Grohl, and actor and Tenacious D musician Jack Black were among those to pay tribute following his death at the age of 67.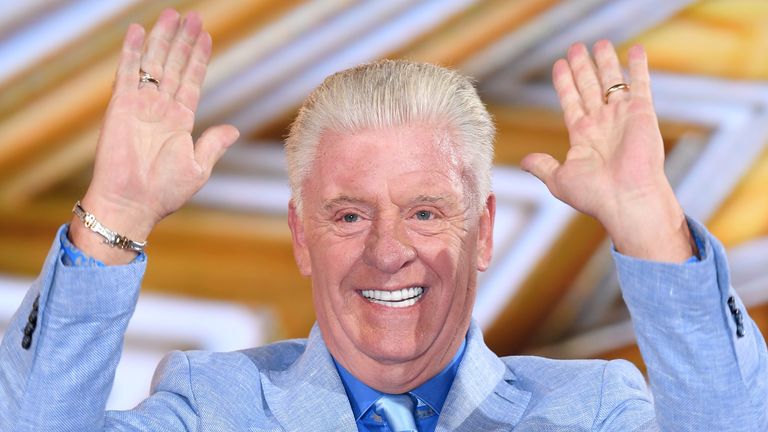 A self-styled spiritual medium, Derek Acorah presented Predictions With Derek Acorah early on in his TV career and hosted the paranormal reality TV series Most Haunted in 2001, which ran for six series.
He was also known for fronting Michael Jackson: The Live Seance, in which he attempted to contact the singer's spirit.
In 2017, Acorah appeared on Celebrity Big Brother, finishing fourth.
He died at the age of 69 after a "very brief illness", his wife confirmed.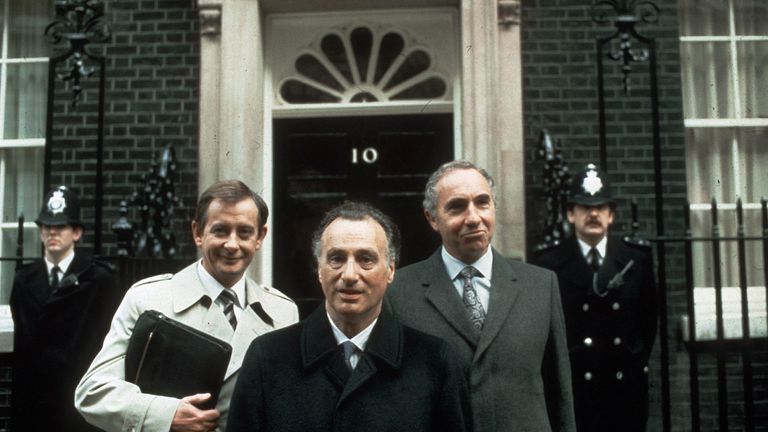 Derek Fowlds was best known for playing private secretary Bernard Woolley in popular 1980s sitcom Yes Minister – he is pictured on the left above with his co-stars Paul Eddington and Nigel Hawthorne – and he later reprised the role in the sequel series Yes, Prime Minister.
The actor also played Oscar Blaketon in long-running ITV police drama Heartbeat, during a successful TV career that began when he took on the role of Mr Derek on The Basil Brush Show.
He died aged 82 after suffering from pneumonia, with friends and family by his side.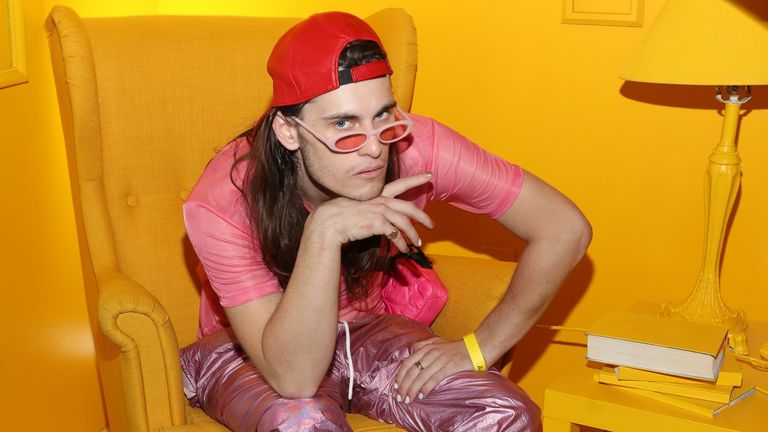 An Australian actor, model and musician, Harry Hains starred in series such as American Horror Story and The OA.
Performing under the name ANTIBOY, the 27-year-old was working on his debut electronic rock album, A Glitch In Paradise, when he died.
His mother, actress Jane Badler, confirmed his death, saying he had had "the world at his feet" but "sadly he struggled with mental illness and addiction".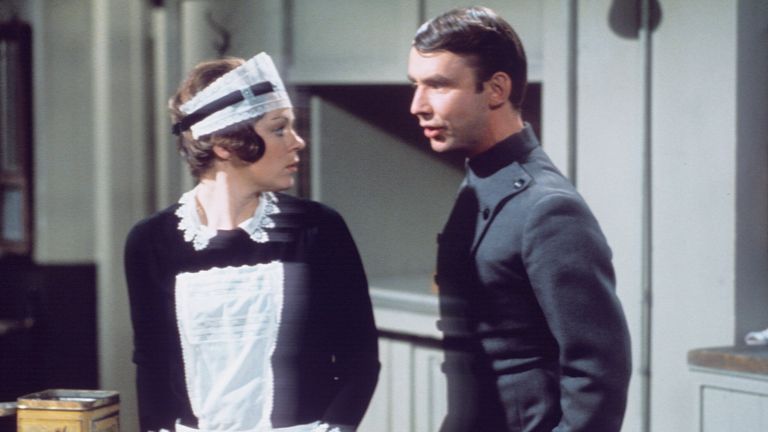 Christopher Beeny was best known for playing butler Edward Barnes in the 1970s TV series Upstairs Downstairs, which followed the lives of Lord and Lady Bellamy and their servants in an upper-class Belgravia townhouse.
He also appeared in In Loving Memory, opposite Dame Thora Hird, and in The Grove Family, as well as featuring as a regular guest star in Last Of The Summer Wine until he fully joined the cast in 2009.
The actor appeared on stage as well as screen, with his theatre credits including Stop The World – I Want To Get Off, Oliver! and Boeing-Boeing.
He died in his armchair aged 78, and was not alone, his son said.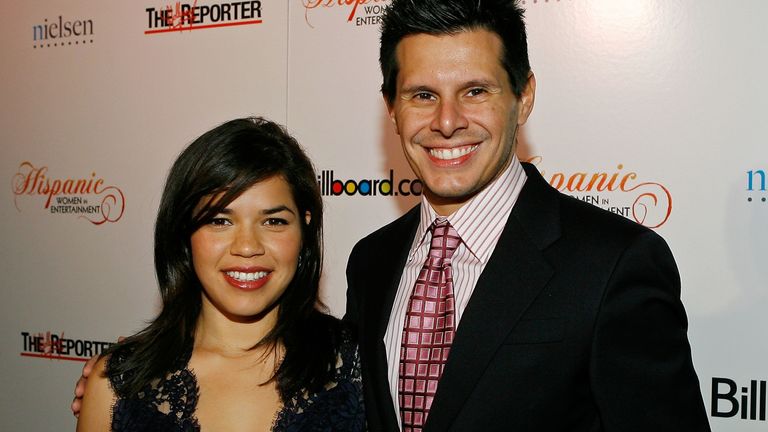 Silvio Horta, who was born in Miami and of Cuban-American descent, got his big break writing the film Urban Legend, starring Jared Leto, Joshua Jackson and Tara Reid, in 1998, and also created sci-fi shows The Chronicle and Jake 2.0.
However, he was best known for creating the award-winning Ugly Betty – he is pictured above with star America Ferrera.
An adaptation of the Colombian series Yo Soy Betty, La Fea, the story of unlikely fashion intern Betty Suarez had Salma Hayek among its executive producers, and won a Golden Globe and Emmys during its four series from 2006 to 2010.
He was reportedly found dead in a motel room in Miami, aged 45.
February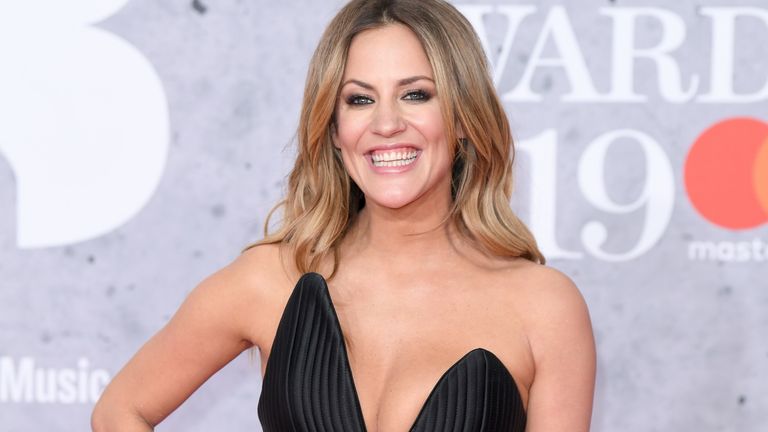 As an X Factor host and a winner of Strictly Come Dancing, Caroline Flack was a star of Saturday night TV.
But it was hosting sun-soaked TV dating series Love Island that took the presenter to the peak of her career.
Over five series her famous strut into the villa, her infectious laugh, and genuine warmth and affection for the contestants became synonymous with what is now one of the most watched reality shows in the UK.
Flack got her big break starring alongside comedian Leigh Francis in Bo' Selecta before moving on to presenting. A talented singer and dancer, she also appeared on stage in the West End, playing Roxie Hart in Chicago in 2018.
In August, a coroner concluded that Flack had tragically taken her own life after finding out she was definitely going to be prosecuted for allegedly assaulting her boyfriend, and fearing the publicity that would come with a trial.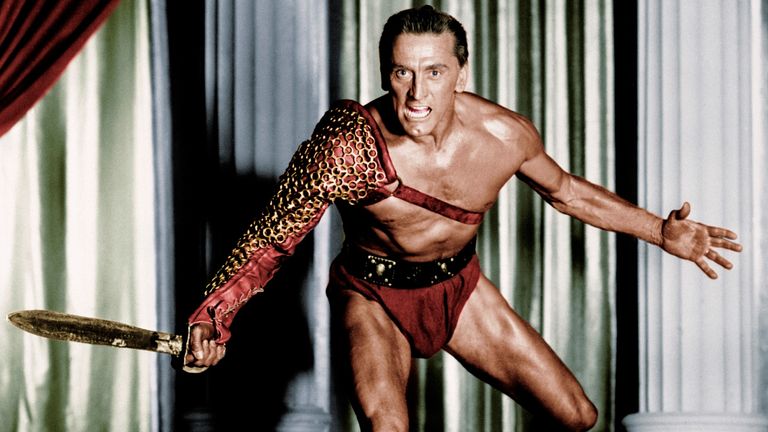 "An actor from the golden age of movies who lived well into his golden years," Kirk Douglas was a Hollywood veteran and legend.
Born Issur Danielovitch, of Russian-Jewish ancestry in New York, the star made more than 90 films in a career that stretched seven decades.
Hits such as Spartacus (above) and The Vikings made him one of the biggest box office stars in the 1950s and 1960s, and he was nominated for an Oscar for best actor in 1959 for his role as boxer Midge Kelly in Champion.
But he said that, more than any of his films, he was most proud of his major role in breaking the Hollywood blacklist: actors, directors and writers excluded professionally because of links to the communist movement in the 1950s.
Son Michael Douglas led the tributes following his death at the age of 103.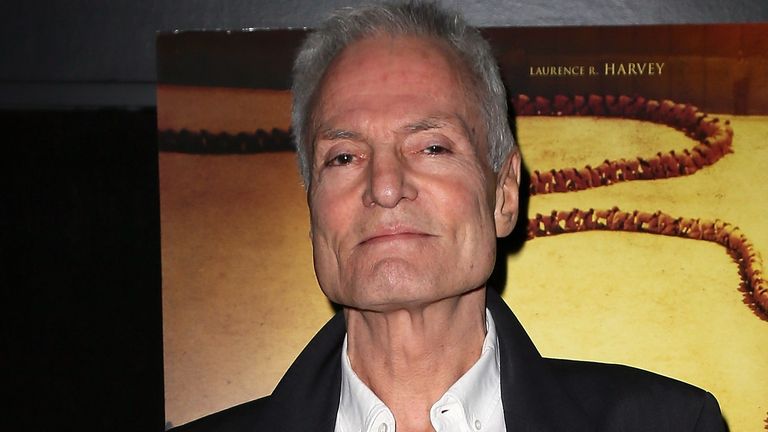 Dieter Laser was a German actor who played sadistic surgeon Josef Heiter in 2009 shock horror film The Human Centipede.
The horrific plot tells the story of three kidnapped tourists who are surgically joined to create the titular "human centipede". Thanks to its graphic content, the 18-rated Dutch movie gained cult status and is widely recognised in popular culture, even by those without the stomach to watch it.
Laser also won a German film award for his lead role in 1975 black and white film John Glueckstadt, and other screen credits included Don Quixote's Children (1981), The Elixirs of the Devil (1976) and The Lost Honor of Katharina Blum (1975).
He died at the age of 78, with The Human Centipede director Tom Six describing him as a "force of nature, an unique human being and an iconic actor".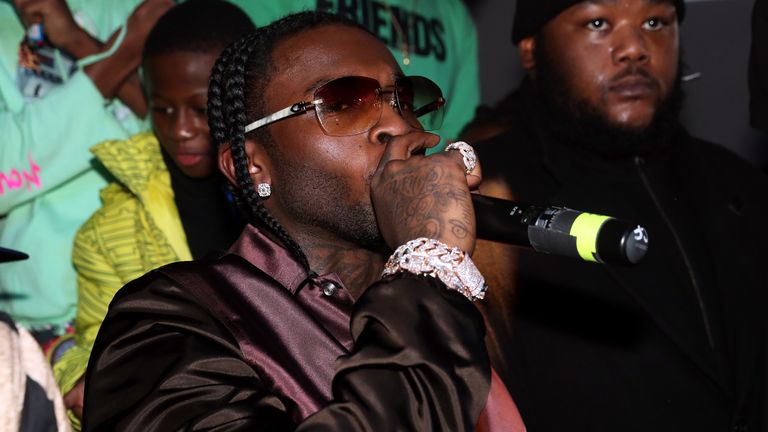 Stars including Nicki Minaj and 50 Cent were among those paying tribute following the death of 20-year-old rapper Pop Smoke.
The star was reportedly shot dead during what was described as a "house invasion" in the Hollywood Hills.
Born in Brooklyn, New York, Pop Smoke was an up-and-coming rapper who released his first single, Welcome To The Party, which was remixed by Minaj, in 2019.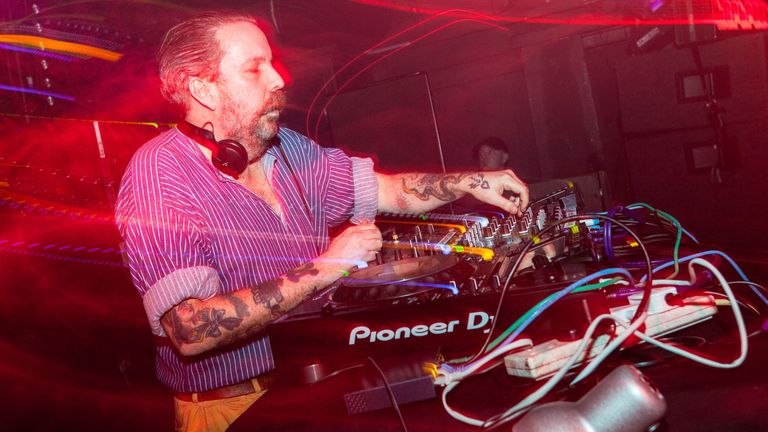 DJ and producer Andrew Weatherall was known for his work on popular club remixes of hit tracks including New Order's World In Motion, Primal Scream's I'm Losing More Than I'll Ever Have, and Happy Mondays' Hallelujah. His take on Soon by My Bloody Valentine was ranked the best remix ever by music magazine NME in 2011.
His most famous project was Primal Scream's 1991 album Screamadelica, which was loved by critics and fans alike and won the group the first ever Mercury Music Prize in 1992.
He died suddenly after suffering a pulmonary embolism at the age of 56, his management said.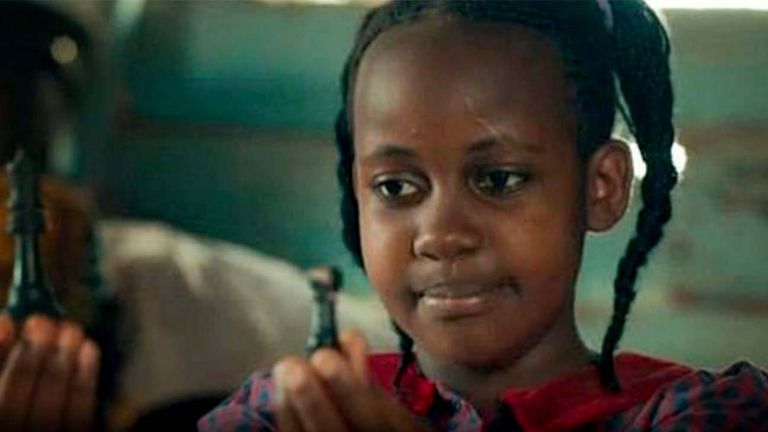 Disney actress Nikita Pearl Waligwa, 15, starred in the 2016 film Queen Of Katwe.
She had been suffering from a brain tumour, and died in hospital in Uganda.
Starring Oscar-winner Lupita Nyong'o, Queen Of Katwe depicted the rise of Ugandan chess prodigy Phiona Mutesi, who had grown up in poverty in the Kampala slum of Katwe.
The feature was praised for including young Ugandans with no acting experience.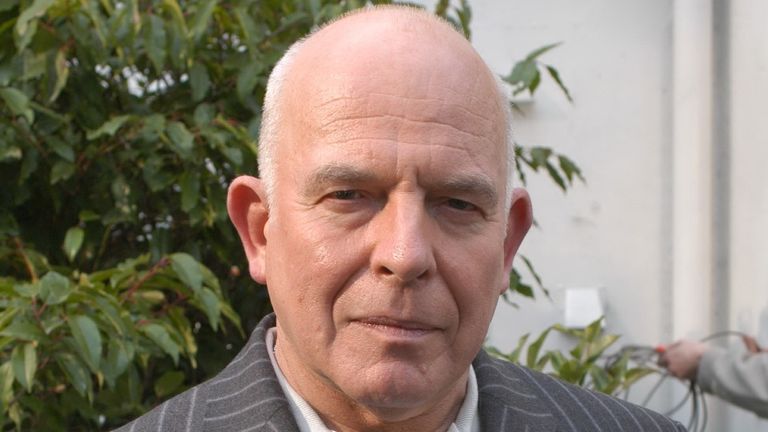 John Shrapnel was a respected theatre actor who had also appeared in a number of films, including Notting Hill, Gladiator, 101 Dalmatians, The Duchess and Alien Autopsy.
He was a member of the Royal Shakespeare Company and also had experience as a voiceover actor.
The National Theatre led the tributes to the star, describing him as a "wonderful actor" following his death at the age of 77.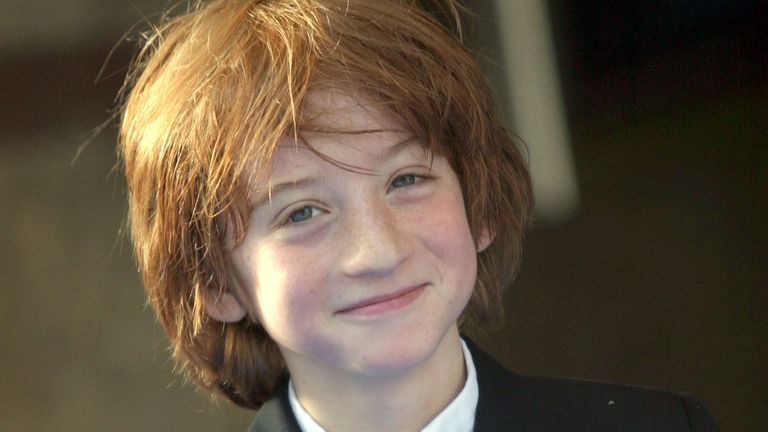 Former child actor Raphael Coleman starred in Nanny McPhee and in later years became a climate activist.
He was arrested several times during his work with the Extinction Rebellion group – including outside the Brazilian embassy and in Trafalgar Square in 2019.
He died after collapsing having had no previous health problems, according to his stepfather, aged 25.
March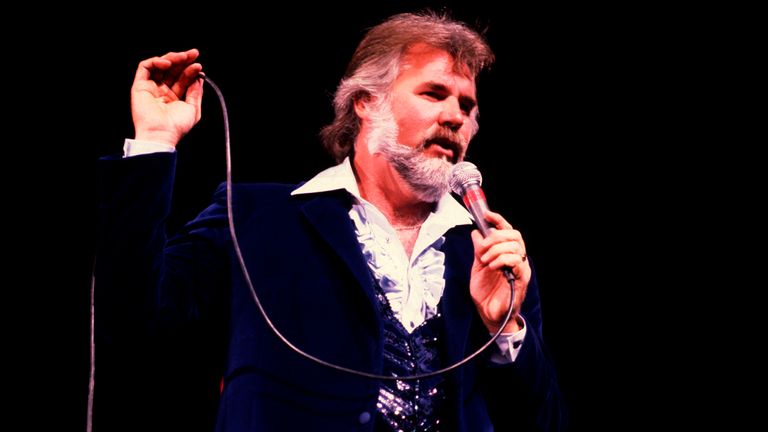 Country music legend Kenny Rogers was a star whose music career spanned six decades, with hits including Coward Of The County, The Gambler and Islands In The Stream, with Dolly Parton.
The Houston-born singer, known for his trademark husky voice and silver beard, broke through into the world of pop to sell more than 100 million records. He also gained fame as an actor, starring in TV movies based on The Gambler and other songs, making him a superstar in the 1970s and 80s.
Rogers' background was a real rags-to-riches story, having been brought up in public housing together with seven siblings.
His first big hit was with the sad country ballad Lucille, in 1977, which earned the star his first of three Grammy awards.
He died peacefully in a hospice, surrounded by family, aged 81.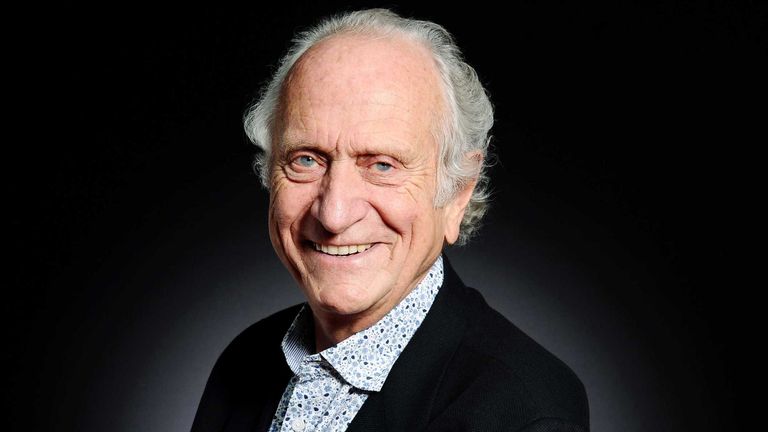 World renowned chef and restaurateur Michel Roux was famous for opening Le Gavroche in London with his brother Albert in 1967.
The restaurant became the first in the UK to receive a Michelin star, and the French chef went on to win many awards and accolades throughout his career.
Part of the Roux culinary dynasty, he was widely regarded as one of the finest chefs to have cooked in the UK, with The Michelin Guide describing him as a "true titan" of the hospitality industry who "inspired a whole generation".
He died aged 78 at home in Bray-on-Thames, Berkshire, surrounded by his family, after suffering from idiopathic pulmonary fibrosis.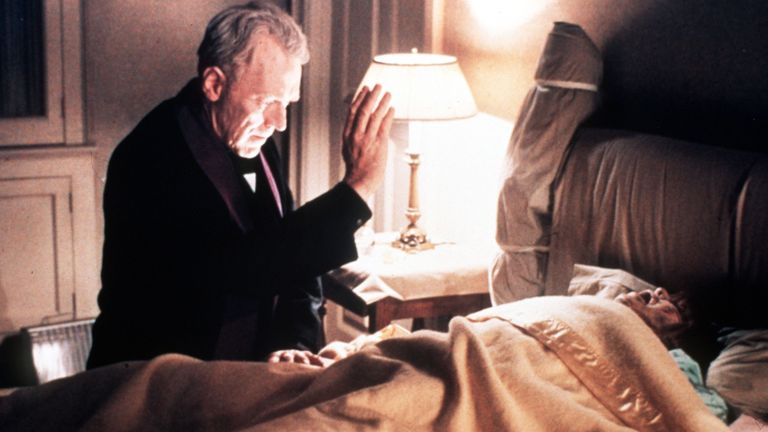 Actor Max von Sydow was a versatile star who starred in everything from The Exorcist and Flash Gordon to Star Wars and Game Of Thrones.
Born Carl Adolf von Sydow in Sweden, the actor had a varied career that spanned more than 70 years and included two Oscar nominations – best actor for Pelle The Conqueror in 1989, and best supporting actor for his role in 2011's Extremely Loud & Incredibly Close.
In The Exorcist, he played Father Merrin, and he was also known for starring as James Bond villain Ernst Blofeld in Never Say Never Again – just two of more than 100 appearances in TV and film, which also included Conan The Barbarian, The Greatest Story Ever Told, Shutter Island and Minority Report.
In recent years, he had lent his voice to animated comedy The Simpsons.
He died at his home in France, aged 90.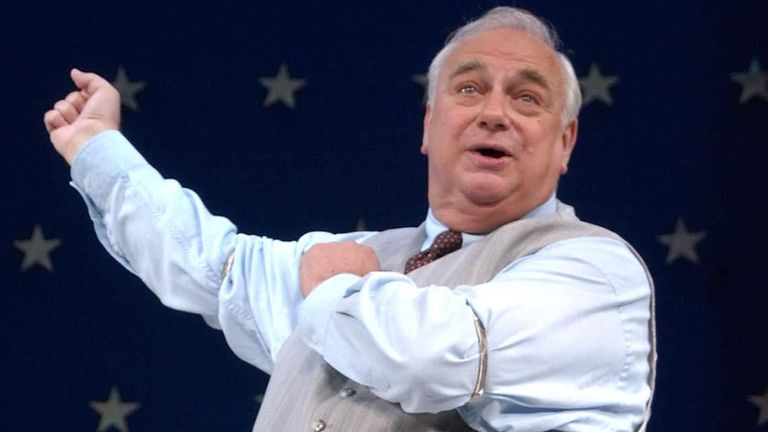 Born in Croydon in south London, comedian Roy Hudd broke into television in the mid-1960s in sketch series including The Illustrated Weekly Hudd and The Roy Hudd Show, and was also an authority on the history of music hall entertainment.
He was best known for his BBC Radio 2 satirical series The News Huddlines, which ran from 1975 to 2001.
Across his varied career, Hudd also appeared in ITV soap Coronation Street as undertaker Archie Shuttleworth, as well as Call The Midwife, Holby City and Midsomer Murders.
He died aged 83 after a short illness, his agent said.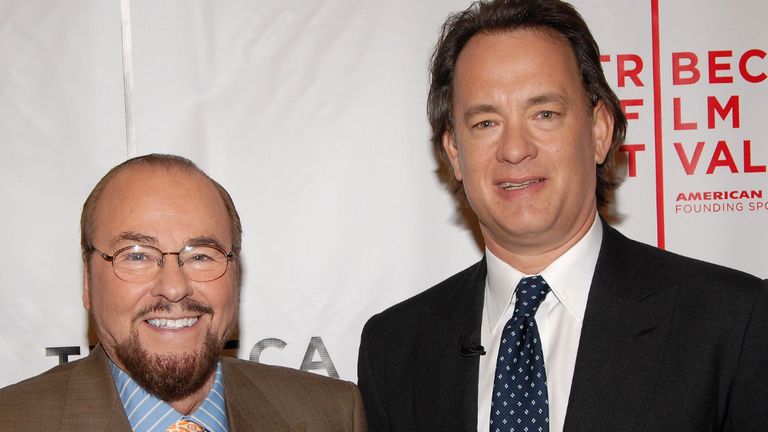 Actor-turned-academic James Lipton was the host of long-running TV show Inside The Actors Studio, and was famed for his in-depth interviews with hundreds of Hollywood stars including Robert De Niro, Tom Cruise, Meryl Streep, Tom Hanks (pictured above) and Al Pacino.
His interviews ended with a list of rapid fire questions, including, "If heaven exists, what would you like to hear God say when you arrive at the pearly gates?" and, "What is your favourite curse word?"
Lipton's wife Kedakai Lipton confirmed her husband had died from bladder cancer at his home in New York, aged 93, telling the Hollywood Reporter: "His work was his passion, [he] loved what he did and all the people he worked with."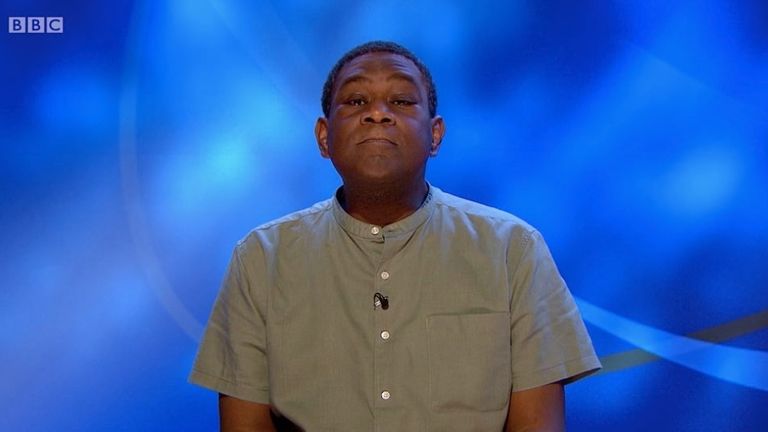 TV and radio presenter Jeremy Vine led the tributes following the death of Eggheads quiz show star Dave Rainford.
"Dave 'Tremendous Knowledge' Rainford, famous for being banned from pub quiz machines in Manchester, was the best company after a recording: always fun and sociable," he said.
Rainford was a regular on the BBC show but reportedly had to step down in 2019 following an unconfirmed illness.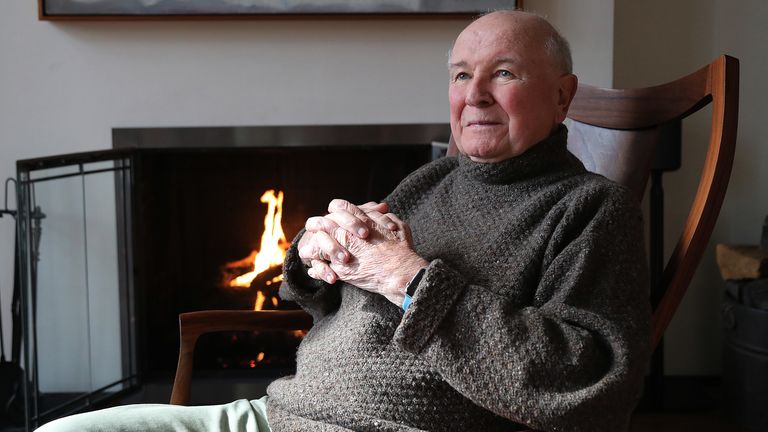 The award-winning Terrence McNally was widely considered one of America's great playwrights.
An openly gay writer, he put same-sex relationships under the microscope with witty plays and musicals delving into how people connect – or fail to.
The 81-year-old, whose career spanned six decades, wrote shows including Kiss Of The Spider Woman, Ragtime, and Frankie And Johnny In The Clair De Lune.
He was a lung cancer survivor who lived with chronic inflammatory lung disease, and was among several stars who died with coronavirus towards the start of the pandemic.
Madonna led the tributes following the death of her Desperately Seeking Susan co-star Mark Blum, 69, who played Rosanna Arquette's on-screen husband Gary Glass, describing him as "a remarkable human" and saying his death served as "another reminder that this virus is no joke".
Grammy-winning country music star Joe Diffie, 61, musician Alan Merrill, the co-writer and original singer of the much-covered hit I Love Rock 'n' Roll, and Star Wars actor and dialect coach Andrew Jack also also died after contracting COVID-19.
April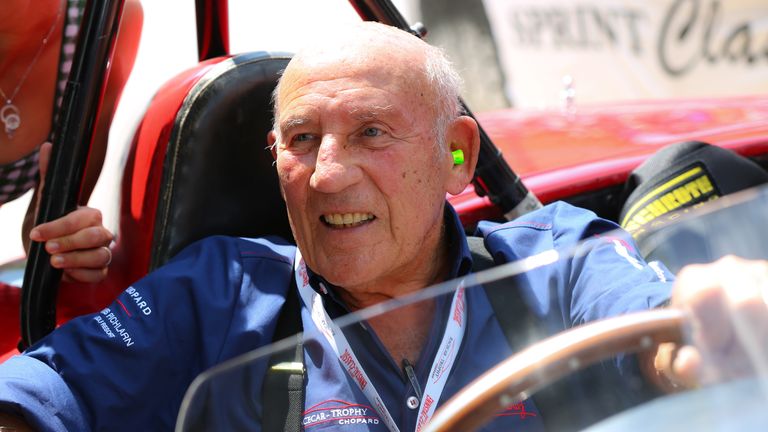 "It was one lap too many," Sir Stirling Moss's wife said following his death. "He just closed his eyes."
A British Formula 1 legend, the racing driver famously never won the title, but finished runner-up four times and came third three times in a career during which he won 16 Grands Prix.
His sportsmanship cost him the title in 1958, when he defended the actions of rival Mike Hawthorne following a spin at the Portuguese Grand Prix, sparing Hawthorne a six-point penalty. Hawthorne went on to beat Moss to the title by a single point.
After retiring in 1962 due to a heavy crash at Goodwood, which left him in a coma for a month, he was knighted in the New Year Honours list in 2000, for services to motor racing.
He died peacefully at his home in London following a long illness, aged 90.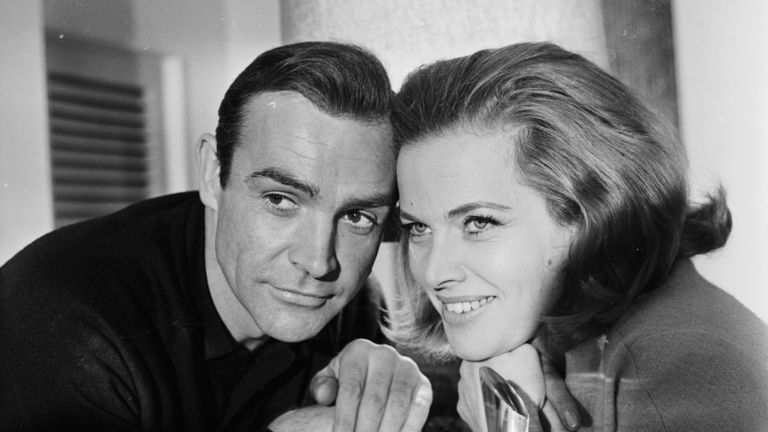 Best known for playing Bond girl Pussy Galore, Honor Blackman shot to international stardom starring alongside Sean Connery in 1964's Goldfinger.
Born in Plaistow in east London in 1925, she trained at the Guildhall School of Music and Drama before going on to take up roles including Cathy Gale in The Avengers, the vengeful goddess Hera in 1963's Jason And The Argonauts, and Laura West in ITV comedy series The Upper Hand.
In 2004 she joined the cast of Coronation Street, playing flirty pensioner Rula Romanoff, who caught the eye of Norris Cole, and later appeared in an episode of Casualty in 2013.
She died peacefully of natural causes at her home in Lewes, Sussex, surrounded by her family, aged 94.
Famous for timeless classics including Lean On Me, Lovely Day, Just The Two Of Us and Ain't No Sunshine, Bill Withers was a three-time Grammy winner who produced nine albums and songs that provide the soundtracks of countless engagements, weddings and parties to this day.
His death from heart complications at the age of 81 came as people around the world were finding comfort in his music at the height of the coronavirus pandemic, with healthcare workers, choirs, artists and more sharing their own renditions of Lean On Me.
The song, an ode to the power of friendship, was performed at the inaugurations of both Barack Obama and Bill Clinton, and, along with Ain't No Sunshine, is among Rolling Stone's list of the 500 greatest songs of all time.
Despite a relatively brief musical career, withdrawing from the industry in 1985 to leave "the hype and the hoopla" of the spotlight for a more private life, he is regarded as one of the greats and an influence on many modern artists – his track Grandma's Hands was sampled on Blackstreet's No Diggity in 1996, while Just The Two of Us was covered by Will Smith in 1997 and sampled by Eminem in Bonnie and Clyde in the same year.
Withers was inducted into the Rock & Roll Hall of Fame in 2015 by Stevie Wonder, saying in his acceptance speech that it was like "a lion opening the door for a kitty kat".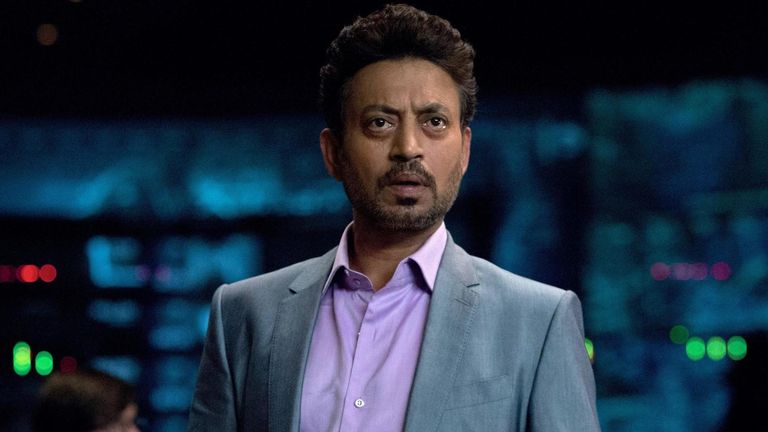 Irrfan Khan was among the first Indian actors to make a consistent mark in western cinema, known to international audiences for his roles in Life of Pi, Slumdog Millionaire and Jurassic World.
In a statement following his death from cancer at the age of 53, the Bollywood star's family called him "a man of few words and an actor of silent expressions, with his deep eyes and his memorable actions on screen".
In a career spanning more than 30 years, the actor made his screen debut in the Oscar-nominated 1988 drama Salaam Bombay!, a tale of Mumbai city's street children, and later went on to work with directors such as Mira Nair, Wes Anderson and Ang Lee.
Khan's last Bollywood movie, Angrezi Medium, a sequel to one of his biggest hits, Hindi Medium, was released a month before his death.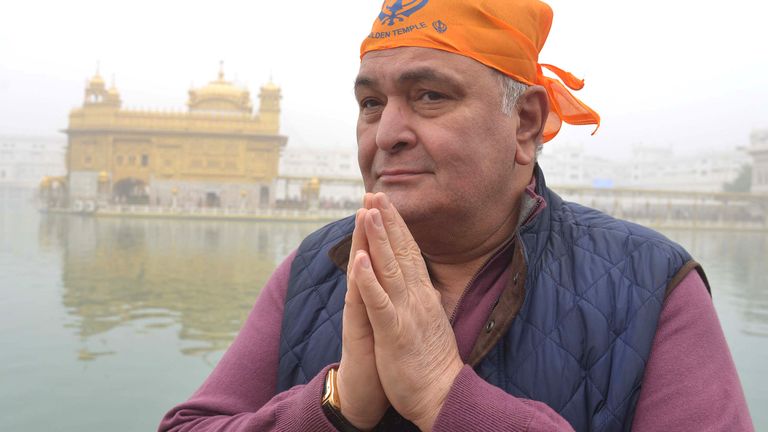 Just days later, Bollywood was mourning its second loss following the death of leading Indian actor Rishi Kapoor.
Kapoor, part of one of Bollywood's most famous families, received the National Film Award for his debut role as a child artist in his father's 1970 film Mera Naam Joker, and went on to act in more than 90 films – with popular hits including Laila Majnu, Debt, Moonlight, Sometimes, Sea and Lightning.
His wife, Neetu Singh, co-starred in several of his movies, and his son Ranbir is also a top Bollywood actor.
He had been undergoing treatment for leukaemia when he died, aged 67.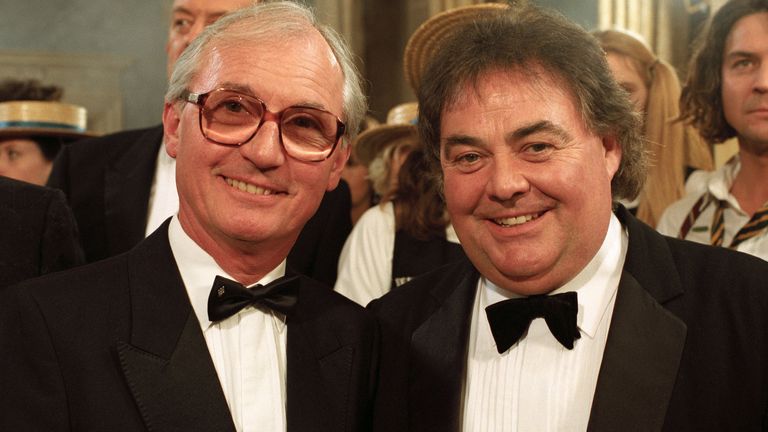 Eddie Large, real name Edward McGinnis, was best known for his comedy partnership with Syd Little, with the pair achieving huge success on TV throughout the 1970s and '80s after winning talent show Opportunity Knocks in 1971.
Their prime-time BBC One series The Little And Large Show attracted audiences of almost 15 million before it was axed in 1991.
Large caught coronavirus while being treated for heart failure, his family said, and died at the age of 78, with Little saying he was "devastated to have lost not just my comedy partner of 60 years, but my friend of 60 years".
On the day of his funeral, hundreds of people lined the streets of Bristol to pay their respects to the star as the hearse carrying his coffin drove past. However, only 10 family members and close friends were allowed to attend the service because of the COVID-19 restrictions at the time.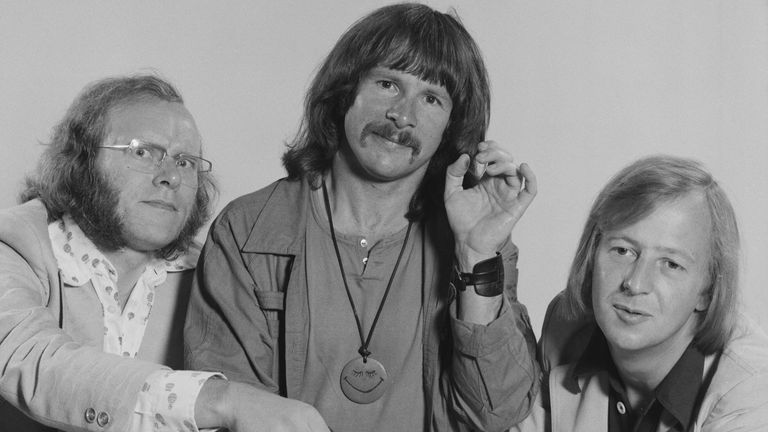 A fixture in British comedy, Tim Brooke-Taylor's career took in radio, television, film and theatre over more than half a century.
Best known for TV show The Goodies, an anarchic 1970s comedy also featuring Graeme Garden and Bill Oddie, he was also a regular panelist on BBC Radio 4's I'm Sorry I Haven't A Clue for more than 40 years, often alongside Garden.
The actor, pictured right above, also appeared in films such as 1971's Willy Wonka And The Chocolate Factory, and other TV shows such as long-running ITV series Me And My Girl, and Heartbeat, as well as on stage.
He received an OBE in 2011 for services to entertainment, following in the footsteps of Oddie and Garden, even though The Goodies used to satirise the government's readiness to hand out gongs in the 1960s.
Brooke-Taylor died aged 79 after contracting coronavirus, his agent said.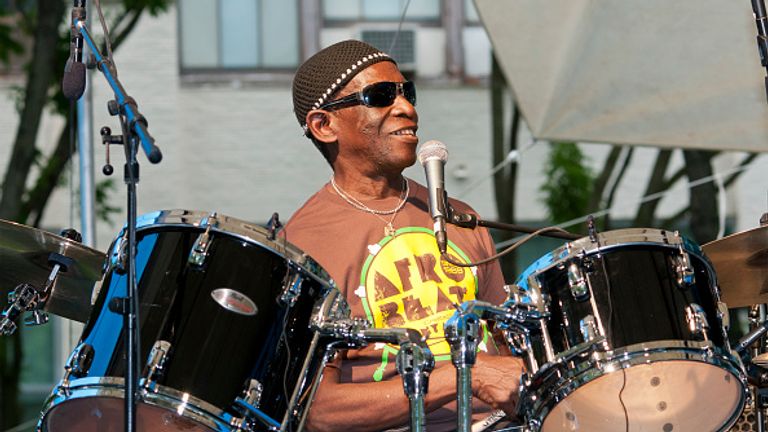 Tony Allen, along with collaborator Fela Kuti, helped define the Afrobeat genre as part of the band Africa '70 in the 1970s.
When he eventually left, such was his prowess, the band reportedly had to hire several drummers to replicate his sound.
He also collaborated with Blur star Damon Albarn and Clash bassist Paul Simonon in supergroup The Good, the Bad & the Queen, releasing two albums.
Described by Brian Eno as one of "the great musicians of the 20th century – and the 21st", he died suddenly in his home city of Paris, aged 79, his manager said.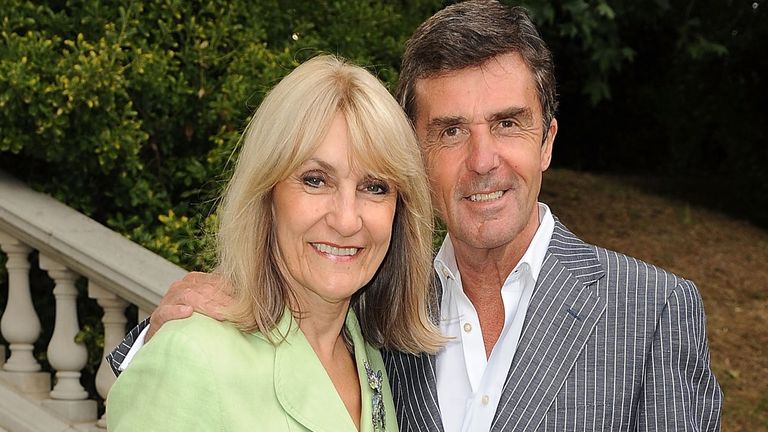 Former Watchdog presenter and cancer campaigner Lynn Faulds Wood was born in Glasgow and was most famous for turning the consumer rights programme into a peak-time series on the BBC, presenting the show with husband John Stapleton (pictured above) between 1985 and 1993.
She also had various other roles in exposing crooks and con artists, including as a consumer champion on GMTV between 2003 and 2009, and presenting the BBC's Old Dogs, New Tricks with Esther Rantzen and Rob Unsworth in 2006.
After being diagnosed with stage-three bowel cancer at the age of 41, she became a dedicated campaigner for awareness of the disease, making a number of TV shows including ITV World In Action – Doctor Knows Best on GP training in cancer diagnosis, and Bobby Moore & Me, an investigation into bowel cancer.
She was involved in producing the world's first evidence-based symptoms guidance for bowel cancer and helped set up training centres for doctors and nurses in endoscopy, according to the website for her charity Lynn's Bowel Cancer Campaign.
She died after suffering a stroke, aged 72.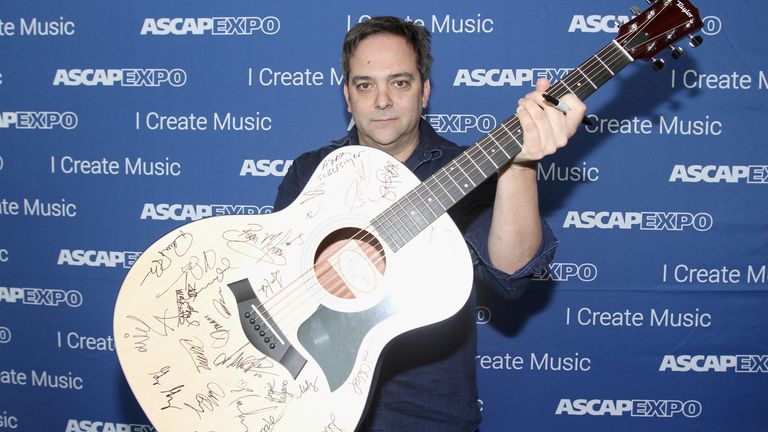 The co-frontman of US band Fountains of Wayne, Adam Schlesinger was best known for their single Stacy's Mom.
However, as many said in their tributes following his death, his career in entertainment was hugely varied, having written songs for film and TV, too; he had Emmys and Grammys – as well as an Oscar nomination in 1997 for writing the title track on That Thing You Do!, a music comedy directed by Tom Hanks – on his CV.
He was also nominated for a Golden Globe and Tony awards during his career.
Schlesinger died after testing positive for coronavirus, aged 52.
Other stars who died in April after contracting COVID-19 included Bronx-born rapper Fred The Godson; country folk singer John Prine, 73; New Orleans jazz pioneer Ellis Marsalis Jr, 85; actor Jay Benedict, 68, who appeared in a range of films and TV shows, from Aliens and The Dark Knight Rises to Emmerdale and Foyle's War; and actress and writer Patricia Bosworth, 86, who once starred alongside Audrey Hepburn and later wrote biographies of stars including Marlon Brando and Montgomery Clift.
May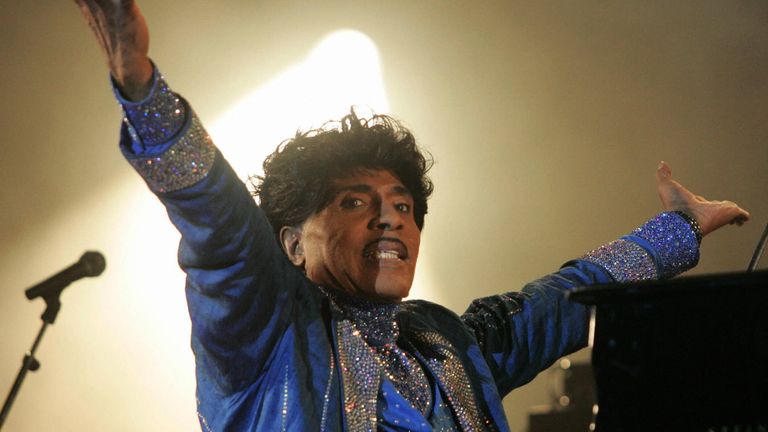 The self-proclaimed "architect of rock 'n' roll", Little Richard was famous for hits including Good Golly Miss Molly, Long Tall Sally and Tutti Frutti in the 1950s, and was one of the first inductees into the Rock Hall Of Fame in 1986 – alongside Chuck Berry, James Brown, Elvis Presley and Buddy Holly.
Born Richard Penniman, the singer was one of rock 'n' roll's founding fathers and helped shatter racial segregation in the music charts at his peak in the '50s and early '60s – joining Berry and Fats Domino in bringing what was once called "race music" into the mainstream.
He built his groundbreaking sound and flamboyant stage presence with a frenzied blend of boogie-woogie, rhythm and blues and gospel, selling more than 30 million records worldwide and influencing everyone from The Beatles and Elton John to Prince and David Bowie over the years.
Few were quicker to acknowledge his seminal role than Richard himself, with the star claiming he paved the way for Elvis, provided Mick Jagger with his stage moves and conducted vocal lessons for Paul McCartney. "I am the architect of rock 'n' roll!" he famously shouted at the 1988 Grammy Awards, to a standing ovation. "I am the originator!"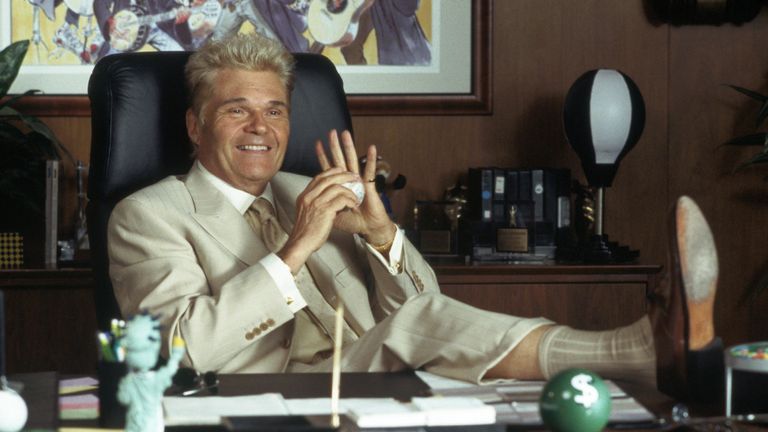 Four-time Emmy nominee Fred Willard had a career spanning more than five decades, featuring roles in genre-defining comedy hits on both the big and small screen.
The 86-year-old was known for appearing in 1984 mockumentary This Is Spinal Tap, following the exploits of a fictional British heavy metal band, and then for a series of collaborations with director Christopher Guest including Waiting For Guffman, For Your Consideration, Best In Show and A Mighty Wind.
Willard stayed relevant into the 21st century thanks to films such as 2004 newsroom comedy Anchorman and its sequel, and sitcom Everybody Loves Raymond.
He was also a frequent visitor to US chat show Jimmy Kimmel Live!, spoofing current affairs by portraying characters including the ghosts of George Washington and President Donald Trump's father, Fred.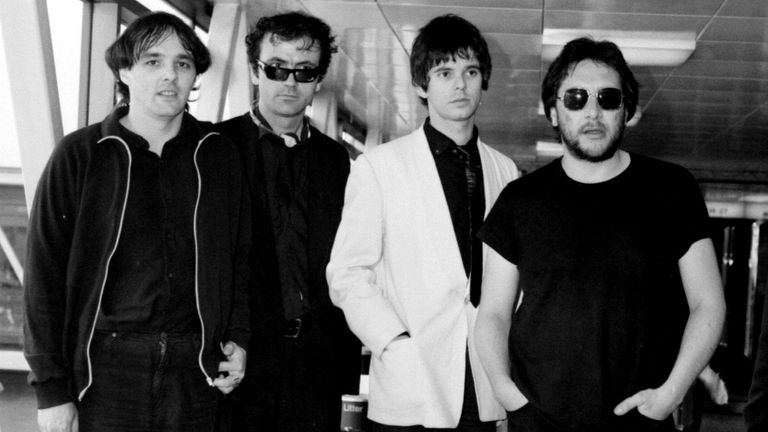 A long-standing member of influential punk outfit The Stranglers, Dave Greenfield was known for his distinctive sound and playing style, using instruments such as the harpsichord and Hammond electric organ.
He wrote the music to the group's biggest hit, Golden Brown.
The band's website announced that the 71-year-old died after contracting COVID-19 during a long stay in hospital for heart problems.
Hugh Cornwall, the band's former lead singer, said on Twitter that Greenfield's "musical skill and gentle nature gave an interesting twist to the band" and that he "should be remembered as the man who gave the world the music of Golden Brown".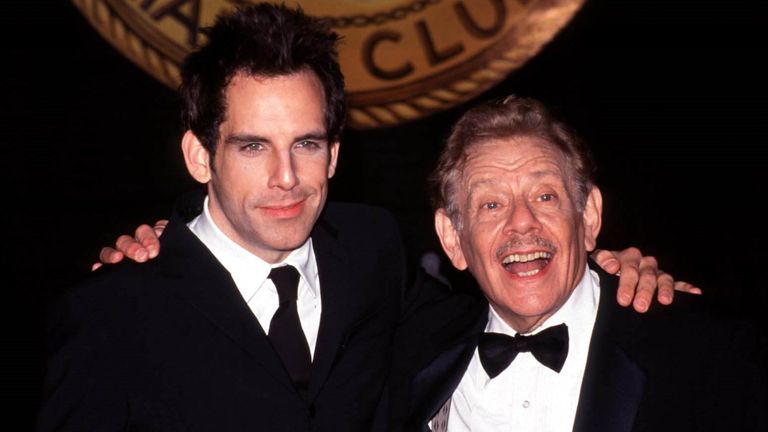 Jerry Stiller, best known for playing George Costanza's father Frank in Seinfeld and Arthur Spooner in King Of Queens, was born in Depression-era New York on 8 June 1927 – the son of a bus driver and housewife.
He was inspired to enter showbusiness at the age of eight when his father took him to see the Marx Brothers in the comedy classic A Night at the Opera, and later earned a drama degree after serving in the Second World War.
His career really took off after meeting wife Anne Meara in 1953, with whom he formed a popular double act, starring on several TV variety shows during the 1960s and 1970s, and also in a one-off Broadway production written by Meara – called After-Play – in 1995.
His son, actor Ben Stiller, led the tributes following his death from natural causes at 92, saying: "He was a great dad and grandfather, and the most dedicated husband to Anne for about 62 years."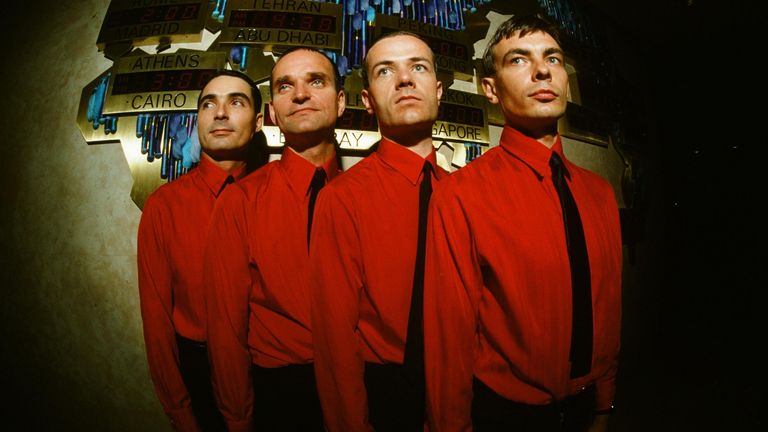 Florian Schneider, second left above, co-founded Kraftwerk alongside Ralf Hutter in 1970 after meeting as students in Dusseldorf.
The band's pioneering use of drum machines and synthesizers influenced countless musicians who came after them.
Born in Ohningen in southwest Germany, Schneider was involved in Kraftwerk albums including Autobahn, Radio-Activity, Trans-Europe Express, The Man-Machine and Tour de France. He left the group in 2008 and they went on to win a lifetime achievement Grammy in 2016.
In a statement to Rolling Stone, the band said Schneider had died after a "short cancer disease just a few days after his 73rd birthday".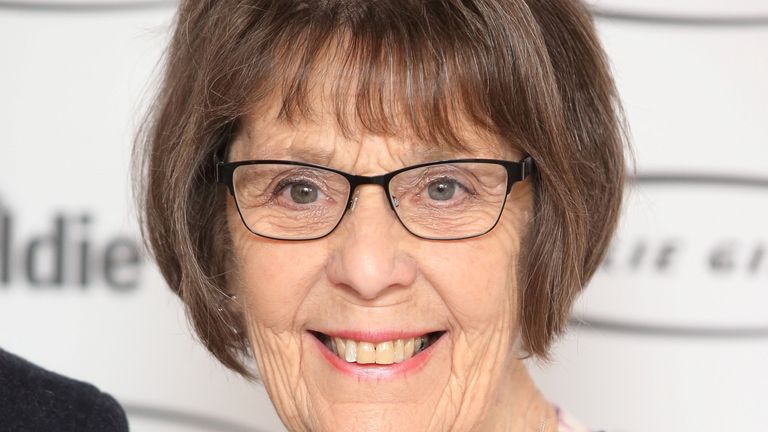 Gogglebox favourite June Bernicoff was on the show from its start in 2013 with her husband, Leon, who died in December 2017.
She wrote her first book about their love and life together following his death.
Following her death from a short illness, aged 82, Channel 4 and production company Studio Lambert paid tribute, saying: "As the first couple to be cast for Gogglebox back in 2013, June and her husband Leon were a huge part of the programme's success.
"Their warmth, wit and contrasting personalities endeared them to the nation during the course of the first 10 series."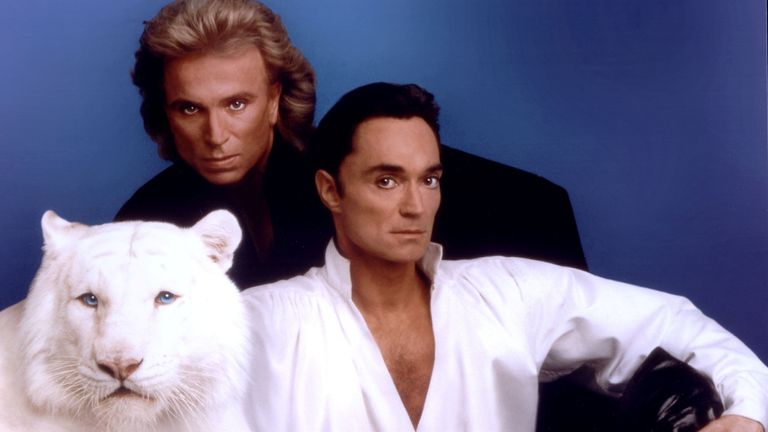 Magician Roy Horn was best known as part of the Las Vegas performing duo of Siegfried & Roy, who were world renowned for their shows involving white lions and tigers, alongside Siegfried Fischbacher.
However, the act unravelled in October 2003 when a tiger named Mantecore mauled him during a live performance, severing his spine and inflicting several other injuries, permanently affecting his ability to move, walk and speak.
Paying tribute, Fischbacher said: "Today, the world has lost one of the greats of magic, but I have lost my best friend.
"From the moment we met, I knew Roy and I, together, would change the world. There could be no Siegfried without Roy, and no Roy without Siegfried."
Horn died at the age of 75 after contracting coronavirus.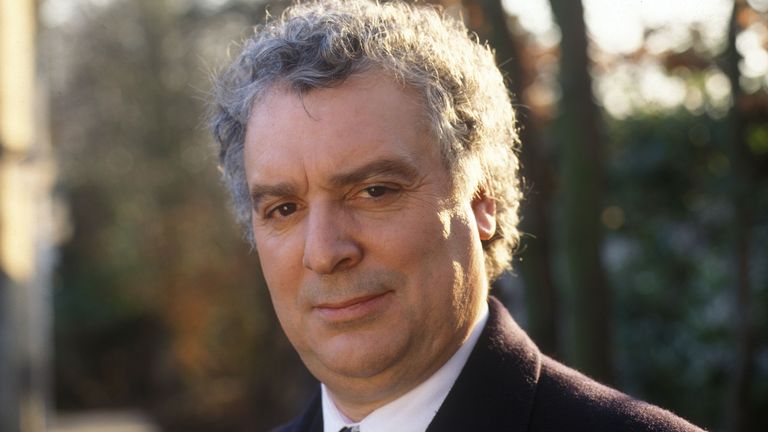 Actor Michael Angelis starred as Arnie in September Song, Lucien Boswell in The Liver Birds, Mickey Startup in Auf Wiedersehen, Pet, Chrissie Todd in Boys From The Blackstuff, and Martin Niarchos in GBH, as well as making appearances in Holby City, Casualty, The Bill and Heartbeat.
He was also known for narrating Thomas The Tank Engine series Thomas And Friends, voicing the children's show for 13 series after taking over from Beatle Ringo Starr in 1991.
He died suddenly at home at the age of 68, his agent said.
Shad Gaspard gained prominence in World Wrestling Entertainment (WWE) as one half of the tag-team group Cryme Time, along with his partner, JTG.
After retiring from the WWE in 2010, Gaspard had small roles on TV and in movies, including the 2015 Kevin Hart comedy Get Hard.
He died after going missing while swimming with his 10-year-old son, who was rescued, in Venice Beach, Los Angeles.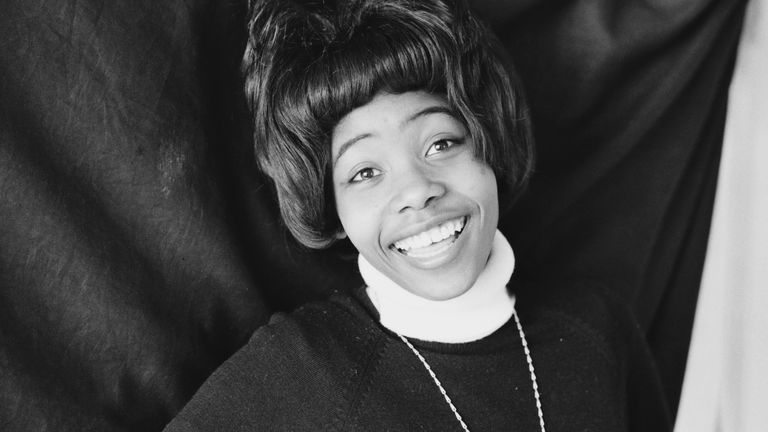 Jamaican singer Millie Small was most famous for her 1960s hit My Boy Lollipop.
The song reached number two in the charts in both the UK and US in 1964, and became Jamaica's first million-selling single, according to the National Library of Jamaica. It went on to sell seven million copies worldwide.
Chris Blackwell, producer and founder of Island Records, described the singer as "the person who took ska international".
Small died at the age of 72.
June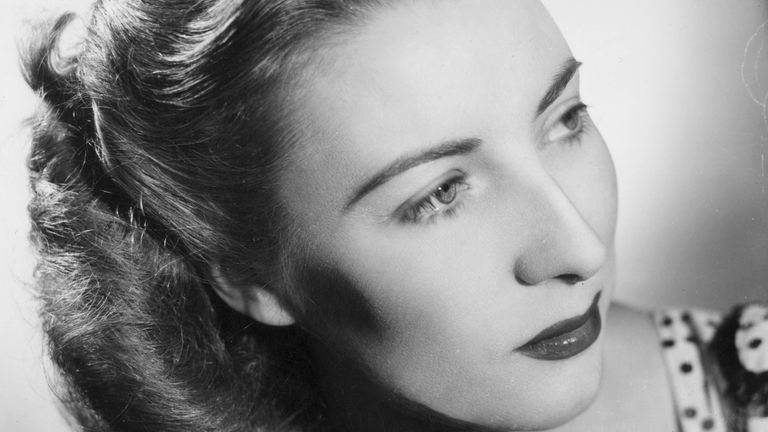 Forces' sweetheart Dame Vera Lynn was still performing just weeks before her death at the age of 103, singing her wartime classic We'll Meet Again while in lockdown to mark the 75th anniversary of VE Day.
Famous for her morale-boosting visits to the frontline to entertain troops during the Second World War, (There'll Be Bluebirds Over) The White Cliffs of Dover was another of her hits.
In one of her last interviews, she told Sky News that Britons should "do what you can to help each other" through the coronavirus crisis, and said she was touched when the Queen quoted her lyrics in a special televised address to the nation.
Born in London in 1917, Lynn made her performing debut at an East End working men's club at the age of seven, and was running her own dancing school at 15. She gained national recognition during the 1930s as she began to sing regularly on the radio and in West End nightclubs.
Having performed for the troops in countries including Egypt, India and Myanmar when she was young, she retained a life-long association with the UK's Armed Forces.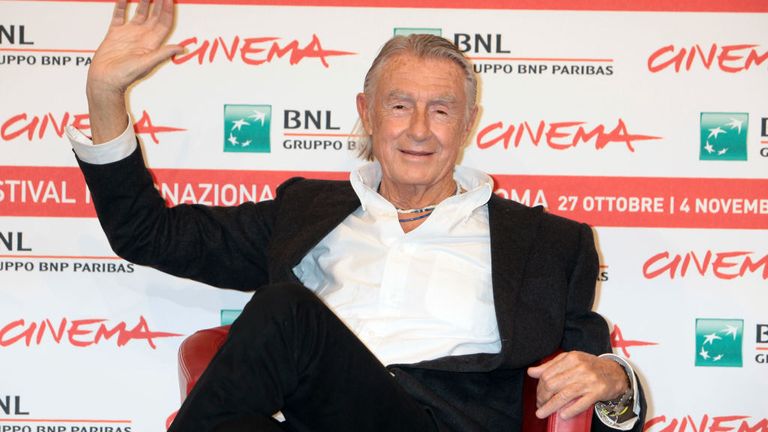 Flamboyant Hollywood director Joel Schumacher rose to fame with his first film St Elmo's Fire in 1985. Starring Rob Lowe, Demi Moore, Emilio Estevez and Ally Sheedy, it helped to make a name for the so-called "Brat Pack" group of young actors.
After directing the 1987 vampire horror comedy The Lost Boys, he went on to become one of the pre-eminent filmmakers of the 1990s, directing Flatliners and A Time To Kill as well two Batman films – 1995's Batman Forever and 1997's Batman & Robin – which were considered among the most cartoonish movies in the DC Comics franchise.
Schumacher also helmed the thrillers Tigerland and Phone Booth, along with The Phantom Of The Opera in 2004, and more recently directed two episodes of Netflix's House of Cards in 2013.
He died aged 80 after being diagnosed with cancer in 2019.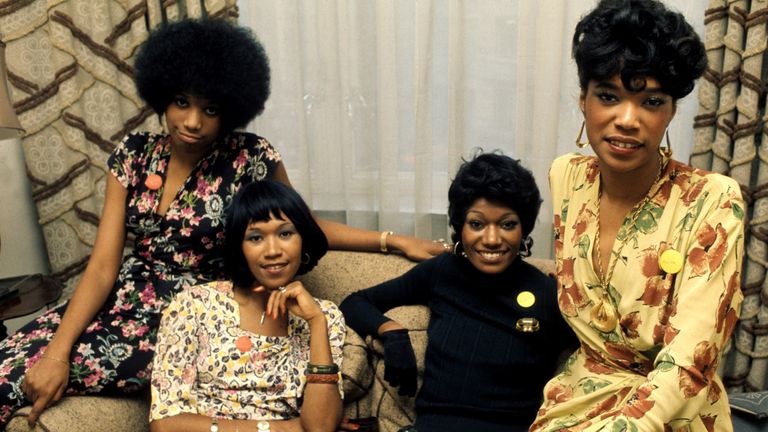 Bonnie Pointer (second from the right) was one of RnB group The Pointer Sisters, winners of three Grammys and best known for hits including Jump (For My Love) and I'm So Excited.
Formed in Oakland, California, the group first found success in the 1970s, and had various line-ups including Bonnie and her sisters Anita, Ruth and June over the years. In 1977, Bonnie left to pursue a solo career.
In 1994, the group was honoured with a star on the Hollywood Walk of Fame.
She died aged 69, with Anita saying: "Bonnie was my best friend and we talked every day, we never had a fight in our life, I already miss her and I will see her again one day."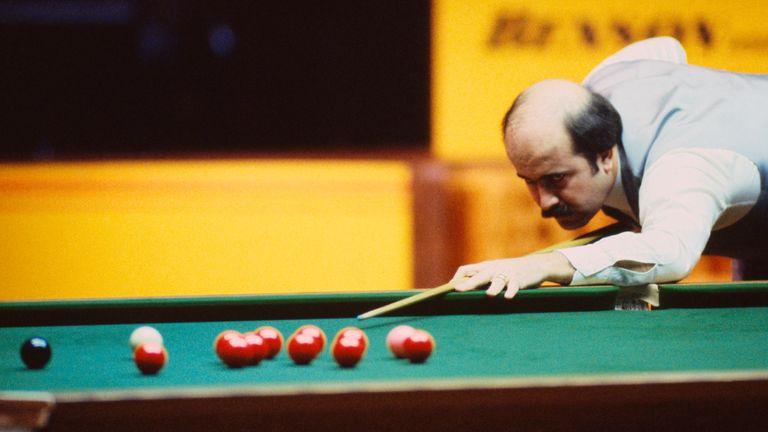 Ronnie O'Sullivan, Stephen Hendry and Jimmy White led the tributes following the death of snooker star Willie Thorne.
Long-time friend Gary Lineker, who like Thorne is from Leicester, described him as "a marvellous snooker player and a lovely man, who's potted his final black much too soon".
Thorne reached two World Championship quarter-finals and won the Mercantile Credit Classic in 1982. He missed out on his biggest title in 1985, when he blew a 13-8 lead over Steve Davis in the final of the UK Championship after missing a simple blue off its spot.
Thorne, who appeared as part of Barry Hearn's Matchroom Mob on the chart hit Snooker Loopy, went on to become a commentator on the sport for the BBC, and appeared in the fifth series of Strictly Come Dancing.
The 66-year-old died in hospital in Spain, just two months after revealing he had leukaemia.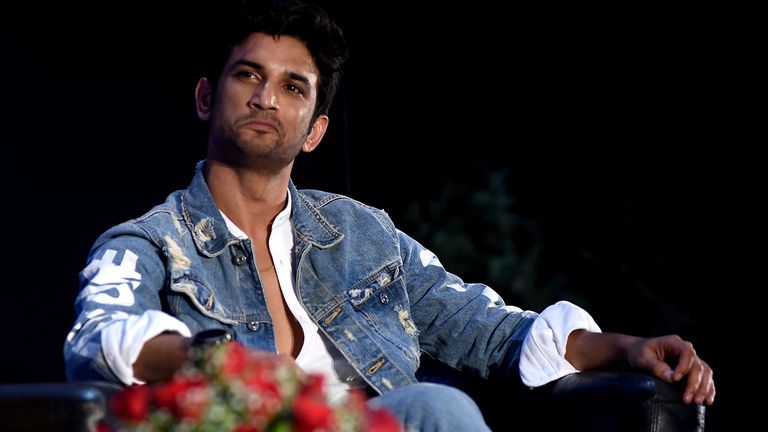 Popular Bollywood actor Sushant Singh Rajput was found dead at his home in Mumbai, aged 34.
Police initially said they believed he had taken his own life and the case is still being investigated. However, his death has sparked months of speculation in the media in India.
After starting on TV, the actor made his Bollywood debut in 2013 with director Abhishek Kapoor in the movie Kai Po Che, based on the book by Chetan Bhagat. He went on to star in other films including Kedarnath, Sonchiriya and Raabta, and played former Indian cricket team captain Mahendra Singh Dhoni in the 2016 film MS Dhoni: The Untold Story.
Rajput was last seen on screen in the 2019 Netflix film Drive.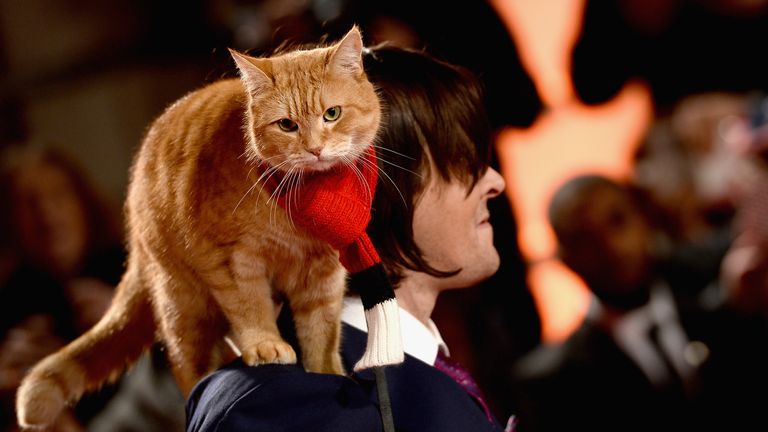 "Bob saved my life."
James Bowen penned the story that would make this ginger cat famous, the bestselling book and then film, A Street Cat Named Bob, after meeting the moggy abandoned and injured in 2007, while he himself was battling a drug addiction.
The pair quickly became inseparable, with Bob often joining Bowen as he busked and sold The Big Issue on the streets of London.
Bob died at the age of 14, with RIP Bob trending on Twitter when the sad news broke.
Mr Bowen said the cat had saved his life. "It's as simple as that. He gave me so much more than companionship. With him at my side, I found a direction and purpose that I'd been missing."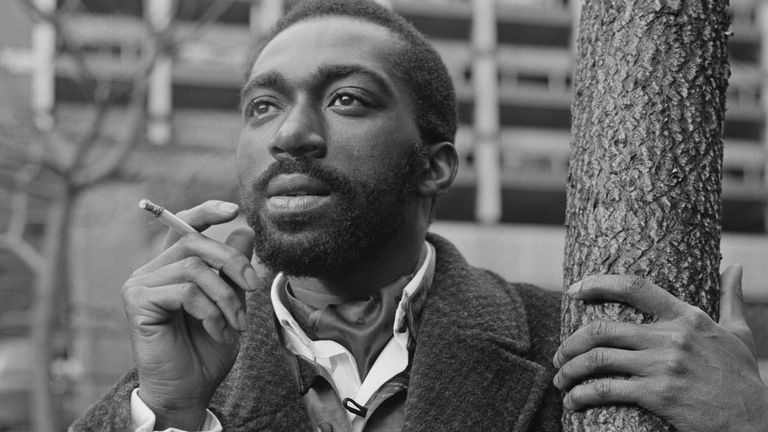 Gambian-born British actor and activist Louis Mahoney appeared in Fawlty Towers and Doctor Who, and also campaigned for racial equality within the acting profession.
One of the first black actors to join the Royal Shakespeare Company in the 1960s, he also starred in several films including Omen II and The Plague Of The Zombies. His last TV appearance was in BBC One's The Split not long before his death at the age of 81.
In Fawlty Towers, he played a doctor in the 1975 episode The Germans, which was removed from the UKTV streaming platform earlier in the year due to racial slurs.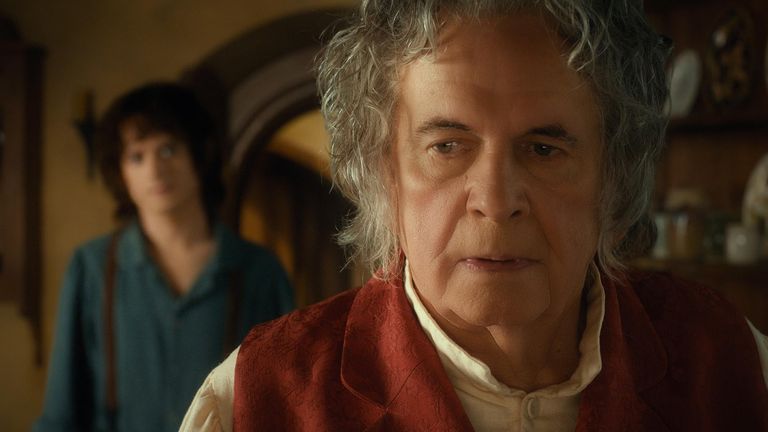 Sir Ian Holm was a star of the British film industry who won a Laurence Olivier award, Tony and a BAFTA and was a member of the prestigious Royal Shakespeare Company.
He was nominated for an Oscar for his role as Sam Mussabini in the 1981 hit Chariots Of Fire, and also played Bilbo Baggins in The Hobbit and The Lord Of The Rings films, as well as starring in movies including The Fifth Element, Alien, The Emperor's New Clothes and The Madness Of King George.
Sir Ian was married four times, most recently to Sophie de Stempel, a protegee and life model of Lucian Freud, and had five children.
"He died peacefully in hospital, with his family and carer" aged 88, a statement from his agent said, adding that his illness was Parkinson's related.
July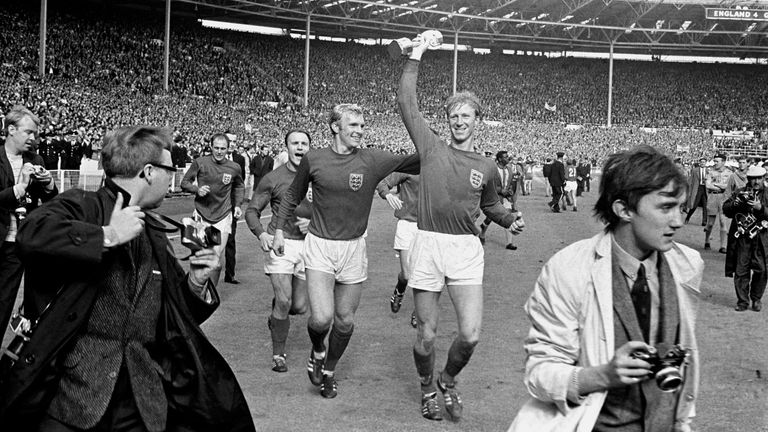 A member of England's 1966 World Cup-winning team and later celebrated Republic of Ireland manager, Jack Charlton was loved by both English and Irish fans alike.
Widely hailed as one of the all-time great central defenders in the game, he was a one-club man for Leeds United, making a record 773 appearances over a 23-year career there, scoring 96 times.
Affectionately known as "Big Jack", he won a total of 35 caps for England – including every match during the 1966 tournament, helping to defeat West Germany in the final at Wembley. A famous image from victory showed the footballer sinking to his knees at the final whistle, before embracing his younger brother, Bobby Charlton.
With Ireland, he led the side to three major tournaments and won himself honorary citizenship.
He died peacefully at his home in Northumberland, aged 85, having been diagnosed with lymphoma and suffering from dementia.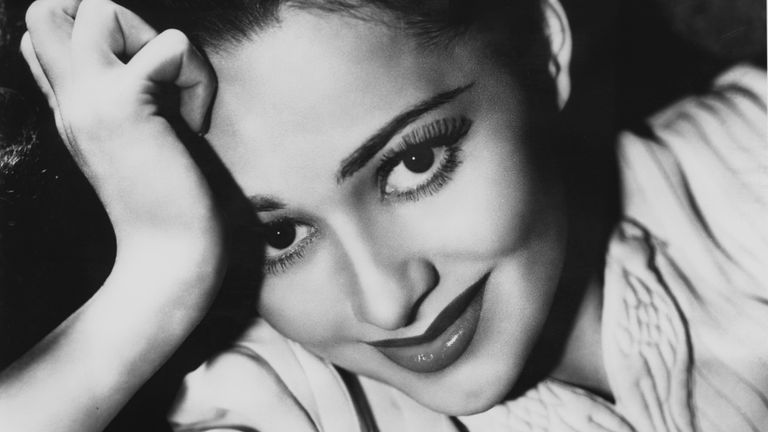 "A mainstay of Hollywood's Golden Age and an immeasurable talent," is how The Academy of Motion Picture Arts and Sciences described Dame Olivia de Havilland.
Best known for playing Melanie Hamilton in Gone With The Wind, the actress appeared in 49 feature films between the 1930s and 1980s, and was made a dame for services to drama in 2017.
In the '30s, she was known for an on-screen partnership with Errol Flynn in films including The Charge Of The Light Brigade and The Adventures Of Robin Hood. She received her first Oscar nomination for best supporting actress for Gone With The Wind, following this with four further nods for best actress for Hold Back The Dawn, To Each His Own, The Snake Pit and The Heiress – and winning two, for To Each His Own and The Heiress.
She was also well known for being behind a landmark 1944 ruling, known as the De Havilland Law, which ended the tight grip that studios had on contract actors.
Dame Olivia died in Paris at the age of 104, with her representative saying the world had lost "an international treasure".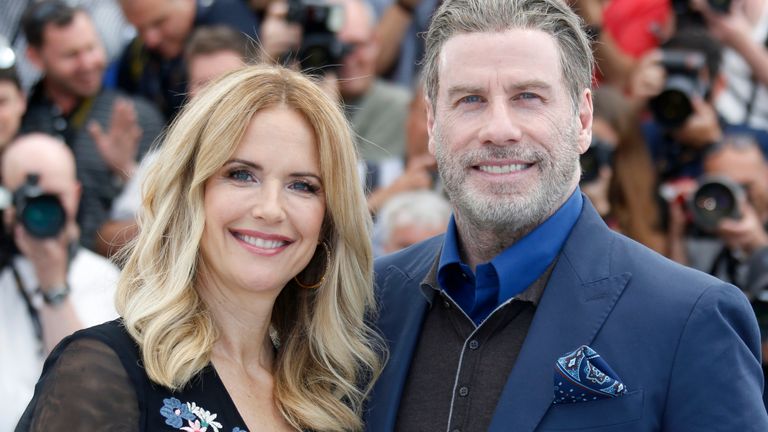 Actress Kelly Preston appeared alongside Tom Cruise as his fiancee in Jerry Maguire, and with Arnold Schwarzenegger and Danny DeVito in the comedy Twins.
She also starred alongside her husband John Travolta several times, most recently in mob flick Gotti in 2018.
After being told she had breast cancer she kept her diagnosis private, and her death at the age of 57 shocked the world.
"She fought a courageous fight with the love and support of so many," Travolta said in tribute.
The couple were married for more than 28 years and had three children. Their eldest, Jett, died in 2009, aged 16, after suffering a seizure on holiday in The Bahamas.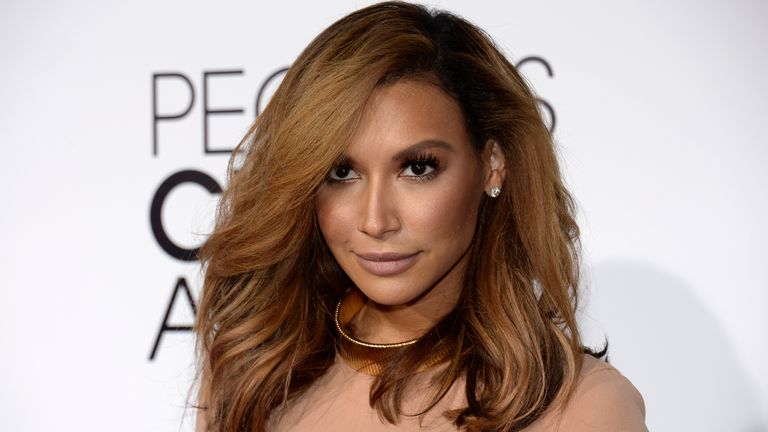 Naya Rivera played singing cheerleader Santana Lopez for six seasons on the musical-comedy TV series Glee.
The California-born star made her film debut in 2014 horror movie At The Devil's Door, and later had a role in the Lifetime TV series Devious Maids.
After taking a boat trip with her son, Josey, on a lake in Southern California in July, she was discovered to be missing when the four-year-old was found alone in the vessel.
The 33-year-old's body was found a few days later.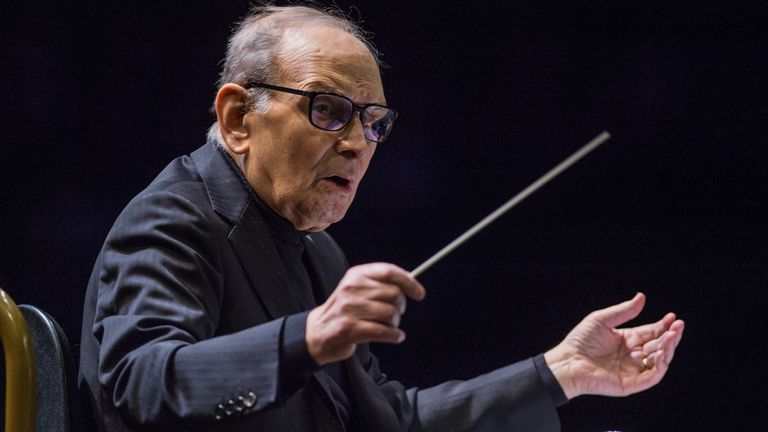 Known as The Maestro, Ennio Morricone was a prolific composer who wrote more than 400 original scores for feature films – including the unforgettable The Good, The Bad And The Ugly theme – and more than 100 classical works.
He began writing music at the age of six and went on to win two Oscars, several Grammys, Golden Globes and BAFTAs, and numerous David Di Donatello Awards – Italy's highest film honours. In a career spanning several decades, he worked with top Hollywood directors including Quentin Tarantino, Brian de Palma and Gillo Pontecorvo.
But the iconic coyote-howl to 1966 Spaghetti Western The Good, The Bad And The Ugly – a collaboration with the late Italian film director Sergio Leone, whom he went to school with as a child – will always be remembered as his best known work. He went on to work with Leone again, on the 1969 classic Once Upon A Time In The West, creating a few simple notes on the harmonica that became instantly associated with the film.
Morricone also composed for 1986 British period drama The Mission, 1987 American gangster movie The Untouchables, 1988 Italian coming-of-age story Cinema Paradiso and Tarantino's The Hateful Eight in 2016.
He died aged 91 after suffering complications following a fall.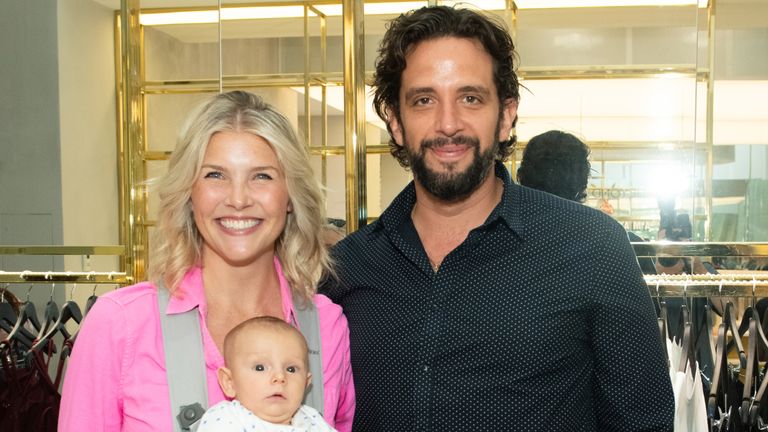 Broadway actor Nick Cordero died at the age of 41 after suffering severe medical complications, including having to have his right leg amputated, as a result of coronavirus.
Cordero had moved to California with his family to star in the musical Rock Of Ages, and was also known for his roles in A Bronx Tale and Bullets Over Broadway, which saw him nominated for a Tony Award.
In an emotional tribute on Instagram, his wife Amanda Kloots wrote: "God has another angel in heaven now."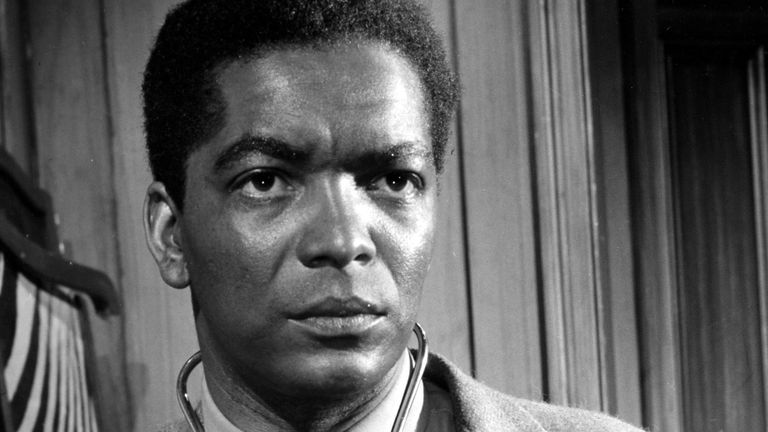 Earl Cameron was one of the first black actors to be given major roles in British cinema, first starring in Pool Of London in 1951 and going on to appear in 1965 Bond movie Thunderball with Sean Connery, Sir Sidney Poitier's 1973 film A Warm December, and Inception alongside Leonardo DiCaprio in 2010.
Modern-day stars honoured a man widely seen as a pioneer of UK film following his death at the age 102, with David Harewood calling him a "total legend" and Paterson Joseph describing the Bermuda-born Briton as a "giant man".
David Burt, the Premier of Bermuda, said he was "deeply saddened" by the death of Cameron, who became a CBE in 2009.
"At a time when the whole world is examining the history of people of colour, Earl Cameron's life and legacy makes us pause and remember how he broke barriers and refused to be confined to what his humble beginnings may have dictated as his path," he said.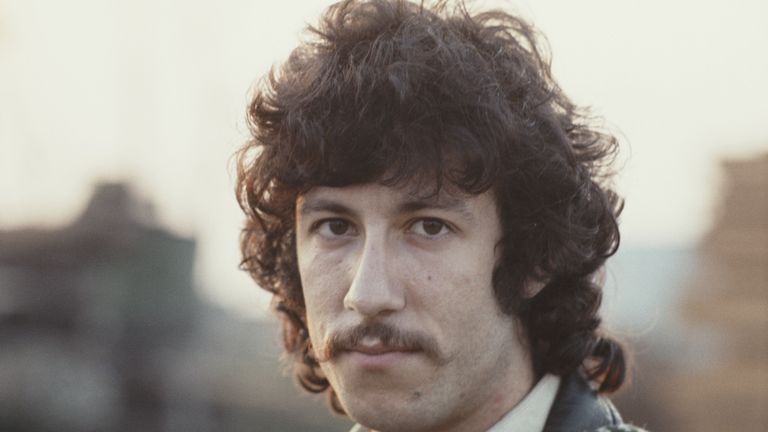 Peter Green was an influential blues rock guitarist who formed Fleetwood Mac with drummer Mick Fleetwood in 1967.
He left in 1970 as he struggled with mental health problems, before they went on to become one of the biggest-selling acts in the world.
Green was among the eight members of the band – along with Fleetwood, Stevie Nicks, Lindsey Buckingham, John McVie, Christine McVie, Danny Kirwan and Jeremy Spencer – who were inducted into the Rock & Roll Hall of Fame in 1998.
Fleetwood led the tributes following his death at the age of 73, describing Green as "my dearest friend" and saying they "trail blazed one hell of a musical road for so many to enjoy".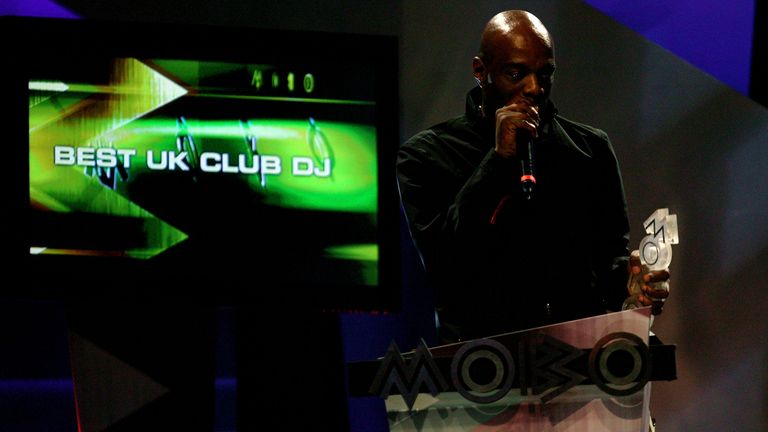 DJ Steve Sutherland was widely praised for his contribution to the UK black music scene and won several MOBOs throughout his career.
He had his own radio shows on Choice and Galaxy FM and was well know on the club circuit in Ibiza, London and beyond with his brand, Twice As Nice.
"His contribution to the Black British Music scene will never be forgotten," a tribute from the MOBO Awards said after his sudden death.
August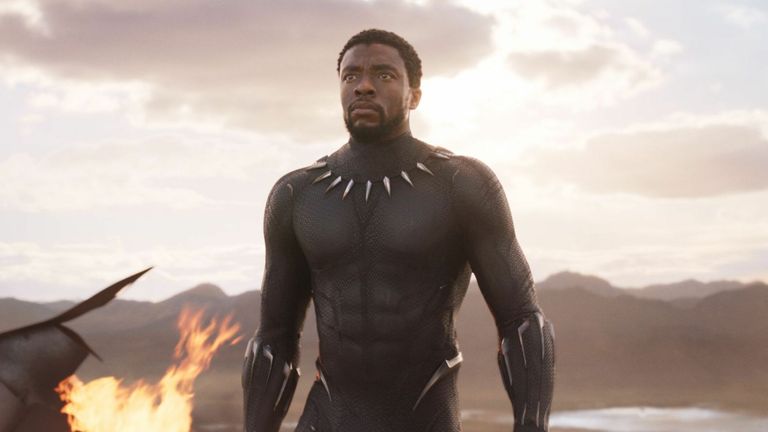 Heralded as a "true original" who "shattered stereotypes" Chadwick Boseman won legions of fans for his role in Black Panther – the first big-budget superhero movie with a black hero, director and a majority black cast, and also the first superhero film to get an Oscar nomination for best picture.
His death at the age of 43, as he was at the height of his film career, stunned the world, with the star having kept the fact he was suffering from colon cancer private.
As well as playing T'Challa in Black Panther, Boseman played black icons Jackie Robinson and James Brown early in his career, and also appeared in Spike Lee's Da 5 Bloods earlier in 2020. In Ma Rainey's Black Bottom, the last film he made before his death, he plays ambitious session band trumpeter Levee, a man out to make a name for himself in 1920s Chicago.
Should he be nominated for an Oscar for both roles, he would be the first actor to receive two posthumous nods.
Following his death, the tributes poured in, with many co-stars and fans telling stories of his kindness and generosity – including Sienna Miller, who revealed he took a salary cut so her pay could be increased on the 2019 film 21 Bridges.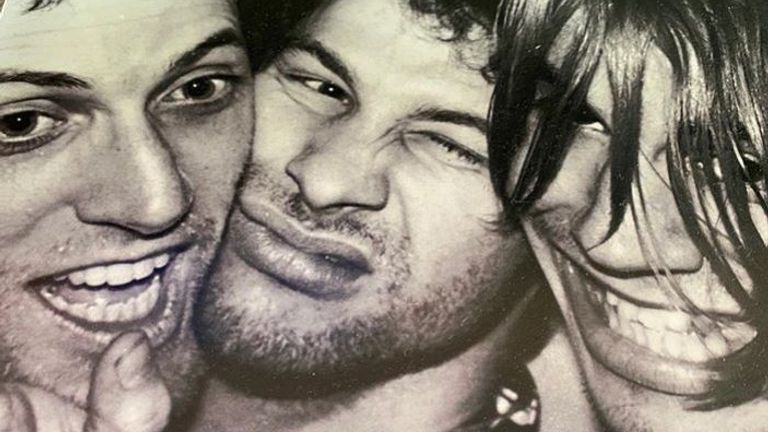 Former Red Hot Chili Peppers guitarist Jack Sherman replaced on/off member Hillel Slovak in 1983, in time to play on the group's 1984 debut album.
While he co-wrote much of the second studio album, Freaky Styley, he was replaced by Slovak by the time the album was released in 1985. Sherman then later featured on two more of the band's albums, Mother's Milk and The Abbey Road EP.
The band paid tribute to "a unique dude" and wished him "peace on the boogie platform" following his death at the age of 64.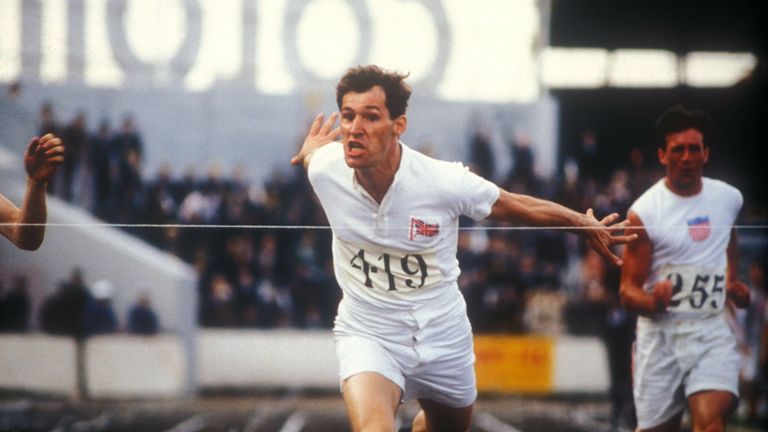 Chariots of Fire actor Ben Cross starred as the British Olympic athlete Harold Abrahams in the 1981 film, which won four Oscars, including best picture.
The film marked a turning point in British cinema and prompted writer Colin Welland to declare "The British are coming" as he accepted his Academy Award for best screenplay.
Born into a working class London family in 1947, Harry Bernard Cross studied acting at RADA (Royal Academy of Dramatic Arts). He had a minor role in A Bridge Too Far alongside Sir Sean Connery and Sir Michael Caine in 1977, before joining the Royal Shakespeare Company and going on to achieve wider success in the play Chicago as Billy Flynn, the lawyer representing murderer Roxie Hart, the following year.
Other film credits include 1995's First Knight and the 2009 Star Trek reboot, and shortly before his death at the age of 72, he finished filming the horror feature The Devil's Light.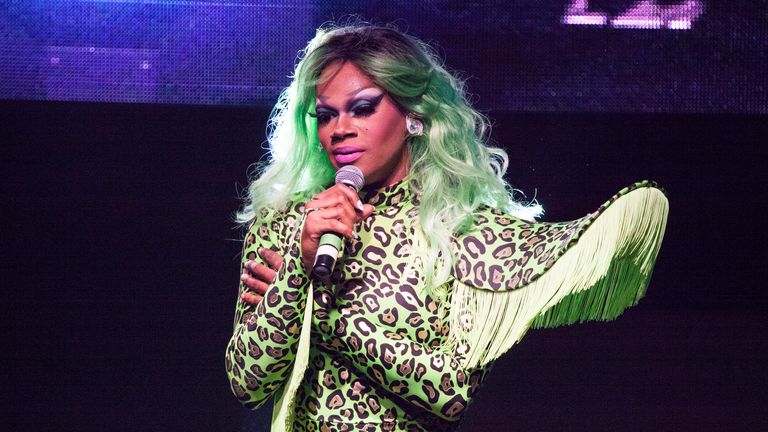 RuPaul led the tributes following the death of popular drag queen Chi Chi DeVayne, 34, who competed in the reality series RuPaul's Drag Race.
DeVayne, the stage name of Zavion Davenport, had been admitted to hospital with pneumonia
"I am heartbroken to learn of the passing of Chi Chi DeVayne," RuPaul said. "I am so grateful that we got to experience her kind and beautiful soul.
September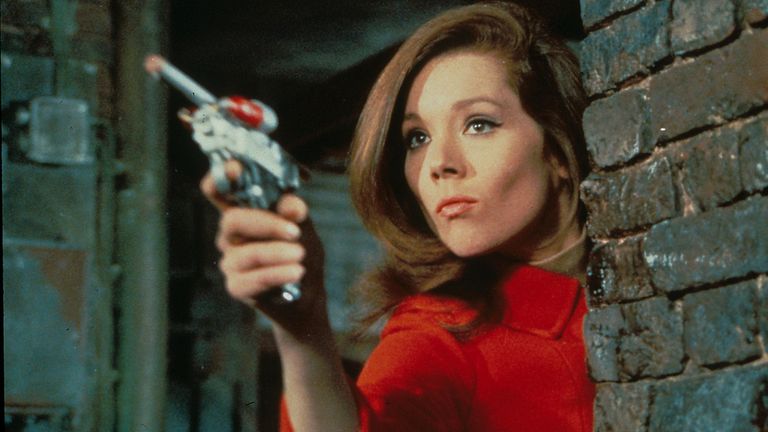 Best known as secret agent Emma Peel in The Avengers in the 1960s, and more recently for playing Olenna Tyrell in Game Of Thrones, Dame Diana Rigg was a star of stage and screen whose career spanned several decades.
She also played Countess Teresa di Vicenzo, also known as Tracy Bond – the only woman to get 007 to the altar – in On Her Majesty's Secret Service alongside George Lazenby.
Born Enid Diana Elizabeth Rigg in Doncaster in 1938, Rigg went on to train at the Royal Academy of Dramatic Art and joined the Royal Shakespeare Company in 1959. She had smaller roles on screen before her break came in The Avengers, in which she starred alongside Patrick McNee's John Steed; together they formed an impeccably dressed duo who fought crime and traded quips.
In Game Of Thrones, her biggest role in recent years, she played the witty and sarcastic Tyrell matriarch, a political mastermind popularly known as the Queen of Thorns, from 2013 to 2017. Her many film credits included The Hospital, A Midsummer Night's Dream, A Little Night Music, Evil Under The Sun and A Good Man In Africa.
She died aged 82 after being diagnosed with cancer earlier in 2020.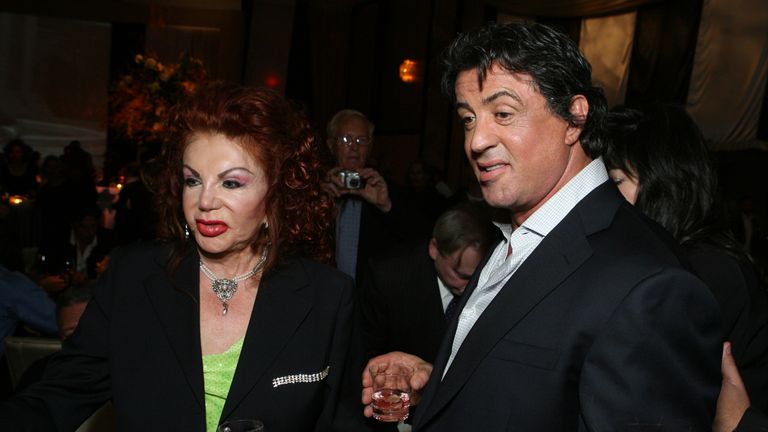 Mother of Hollywood action man Sylvester, in the UK Jackie Stallone was known as one of Celebrity Big Brother's most memorable stars.
A famous celebrity astrologer and women's wrestling promoter, her stint in the famous reality TV house in 2005 actually only lasted a few days, after she was evicted following clashes with the late racing pundit John McCririck, but went down in the show's history.
Entering as a surprise contestant a few days after the series had started, Stallone shocked co-housemate and former daughter-in-law Brigitte Nielsen, with whom she had a frosty relationship at the time.
"Oh my God! Jackie!" a stunned Nielsen exclaimed when she first saw her. The slow response – "Yeah… Jackie" became a much-quoted line from the show.
She died peacefully in her sleep, aged 98.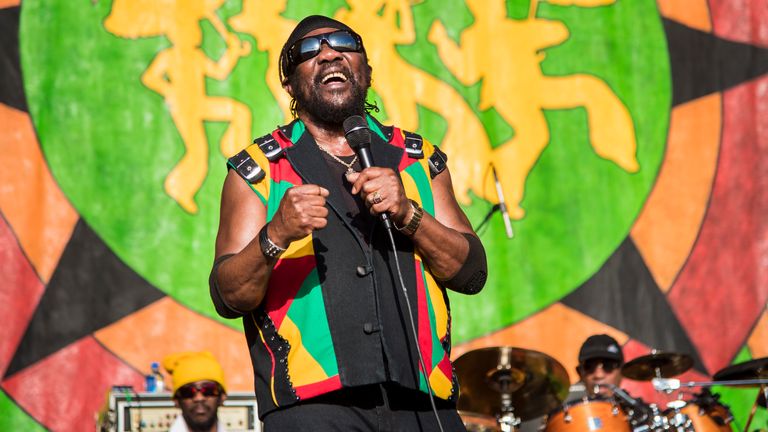 Toots Hibbert was the legendary frontman of reggae group Toots And The Maytals, behind hits including Pressure Drop, Monkey Man and 54-46 That's My Number.
Widely recognised for the power of his soulful voice – which was compared by some to that of Otis Redding – Hibbert and his group were considered pioneers of reggae and its growth in popularity across the world.
Born in 1942 in Clarendon, Jamaica, Hibbert was the youngest of seven children and had continued to perform regularly up until he died at the age of 77. He was taken into hospital just days after his and the Maytals' first album in more than a decade, Got to Be Tough, was released.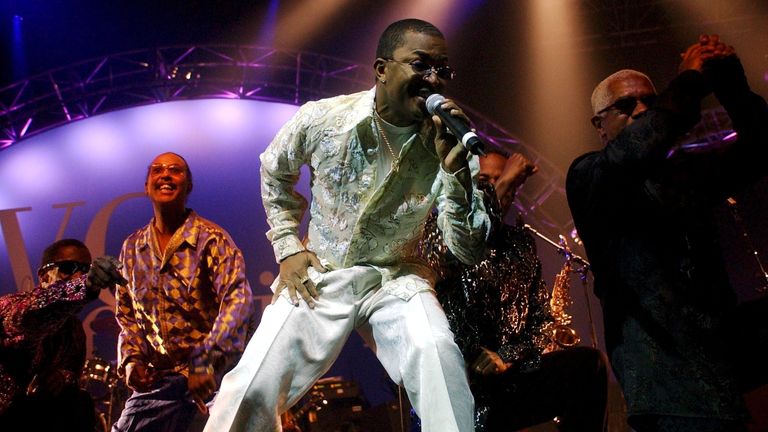 Music legend Ronald "Khalis" Bell was a founder of Kool & The Gang and co-wrote many of the band's most memorable songs, including party favourite Celebration, Jungle Boogie, Ladies Night and Get Down On It.
One of the biggest bands of the 1970s, they picked up a Grammy award in 1978 for their work on the Saturday Night Fever soundtrack – one of the best-selling albums in history – and are also one of the most sampled artists of all time, particularly for the track Jungle Boogie.
The band were honoured with a star on the Hollywood Walk Of Fame in 2015, and three years later Bell was also inducted into the Songwriters Hall of Fame.
He died at his home in the US Virgin Islands aged 68, with his wife by his side.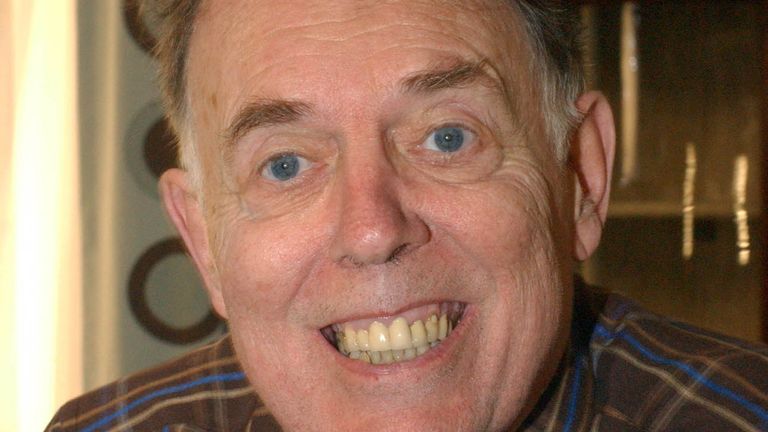 Actor Rodney Litchfield was best known for playing Tommy in the comedy Early Doors, which aired in 2003 and 2004 and followed a pub landlord and his family.
He also starred in Coronation Street in 2007, playing grandfather Wilf Morton, played Wild Bill in Phoenix Nights alongside Peter Kay and Paddy McGuinness, and had smaller roles in shows including Emmerdale, Shameless, The Bill, Cracker and Casualty.
He died aged 81, with Early Doors writer and star Phil Mealey saying: "We were blessed to meet and cast him as he was absolutely perfect."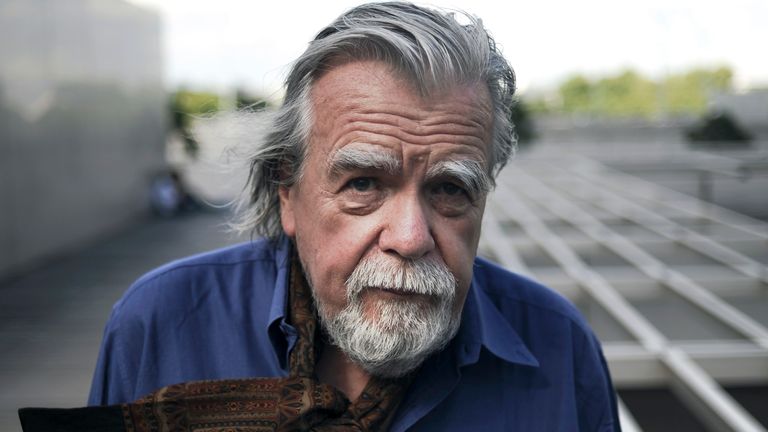 Best known for his role as James Bond villain Hugo Drax in 1979's Moonraker, Michael Lonsdale made more than 100 films and performed on stage in a career in entertainment that spanned 60 years.
He worked with some of the world's top directors, including Orson Welles, Steven Spielberg, Francois Truffaut and Louis Malle.
His final performance was in a short film in 2019 for the Opera of Paris, Degas et Moi (Degas And Me).
Lonsdale died peacefully at his home in Paris, aged 89, with his agent of 20 years saying it was simply old age. "His spirit was alive but his body was tired," he said.
October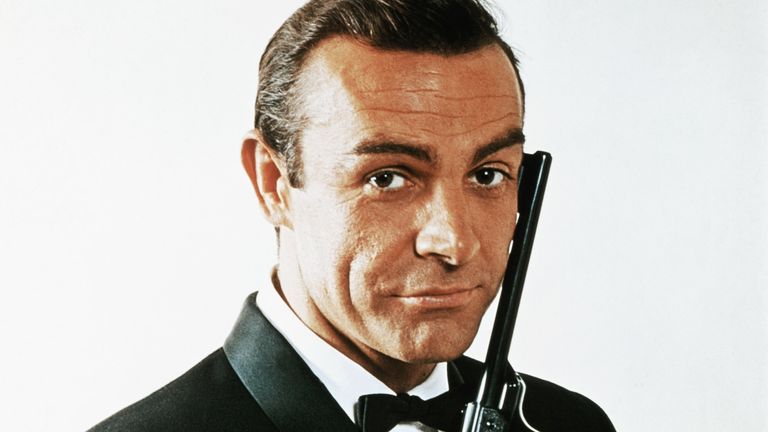 The perfect combination of dangerous and suave, for many fans Sir Sean Connery was the ultimate James Bond.
Born in Edinburgh's Fountainbridge area in 1930, he left school at an early age and took his first job as a milkman, complete with horse-drawn cart, before trying various work including stints as a bricklayer, a lifeguard and an artist's model.
A jobbing actor when he was picked for Dr No in 1962, he became the first to utter film history's most famous introduction – "Bond. James Bond" – in a role that set a man from humble beginnings on a path to becoming a Hollywood legend.
Connery would become the British spy seven times in total, also starring in From Russia With Love, Thunderball, You Only Live Twice, Diamonds Are Forever, Never Say Never Again, and Goldfinger, arguably the greatest Bond film of all, in 1964.
His career in entertainment spanned seven decades, with smaller roles before Bond and films afterwards including The Rock, Highlander, The Untouchables and of course, Indiana Jones And The Last Crusade, in which he played Indy's father, Professor Henry Jones.
Sir Sean's son Jason said his father died peacefully in his sleep overnight while in Nassau, in the Bahamas, aged 90.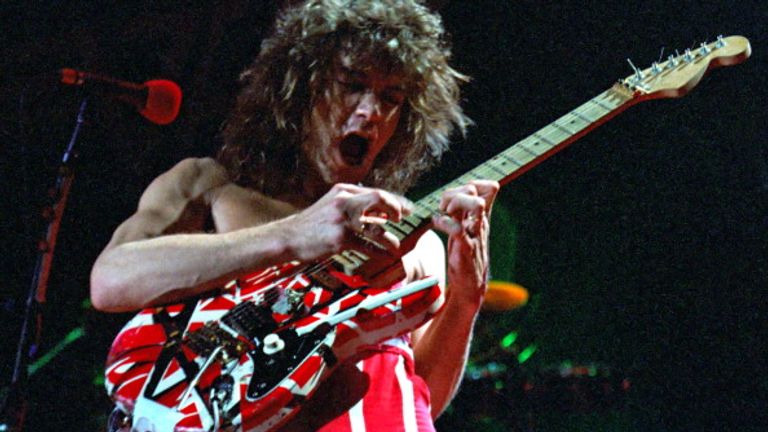 Rock star and guitar legend Eddie Van Halen was widely regarded as one of the greatest ever players.
He formed his band Van Halen in California in 1972, with David Lee Roth on vocals, his brother on drums, and Michael Anthony on bass.
Best known among a mainstream audience for their crossover hit single Jump, with its signature keyboard line, the record it was taken from, 1984, sold 10 million copies in the US alone – and the band went on to sell more than 50 million albums in their home country.
Other hits include Why Can't This Be Love and Runnin' With The Devil. Michael Jackson also recruited the musician for the distinctive guitar break on Beat It – a contribution he later said took about 20 minutes.
He died aged 65 after a "long and arduous battle" with cancer, his son said.
Bobby Ball was one half of comedy double act Cannon & Ball, alongside his lifelong friend and fellow comic Tommy Cannon.
Born Robert Harper in 1944, he met Cannon while they were working as welders, but their comedy took them from the factory floor to the TV studio and The Cannon & Ball Show, a prime-time Saturday night hit which ran from 1979 to 1988. They also starred in the 1982 film The Boys in Blue in which they played bungling police officers, and the 1988 movie Mr H Is Late, alongside Eric Sykes.
Ball went on to appear in TV series including Last Of The Summer Wine, Heartbeat, Mount Pleasant, Benidorm, The Cockfields and Not Going Out.
He died aged 76 after testing positive for coronavirus.
Echoing one of Ball's famous catchphrases – "Rock on Tommy!" – Cannon said: "Rock on, my good friend, I can't believe this, I'm devastated."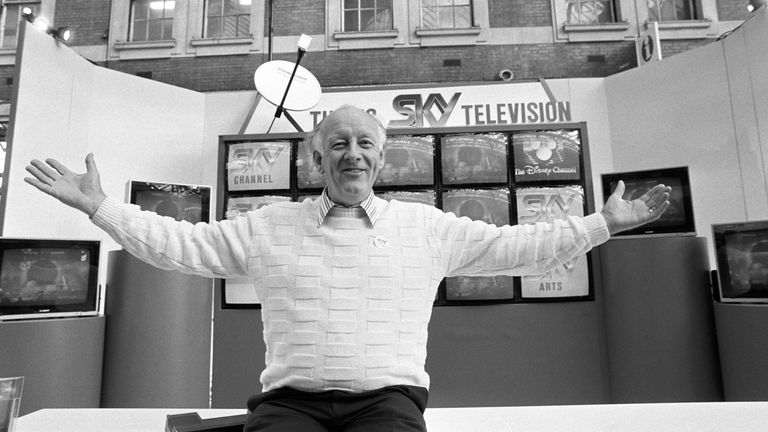 Former Grandstand presenter Frank Bough was one of the best known television personalities of the 1970s and '80s, and was part of the launch of the BBC's Breakfast TV show in 1983.
Born in Stoke-on-Trent in 1933, he also worked for ITV and London Weekend Television during his career, and was hired by Sky in 1989 to present the Frank Bough Interview for two series.
A keen sporting broadcaster, he anchored six World Cups, six Olympics and at least a dozen Five Nations championships for the BBC. However, his career with the corporation ended in 1988 when he was sacked over a scandal involving sex workers and drugs, reported by the News Of The World.
He died in a care home, aged 87.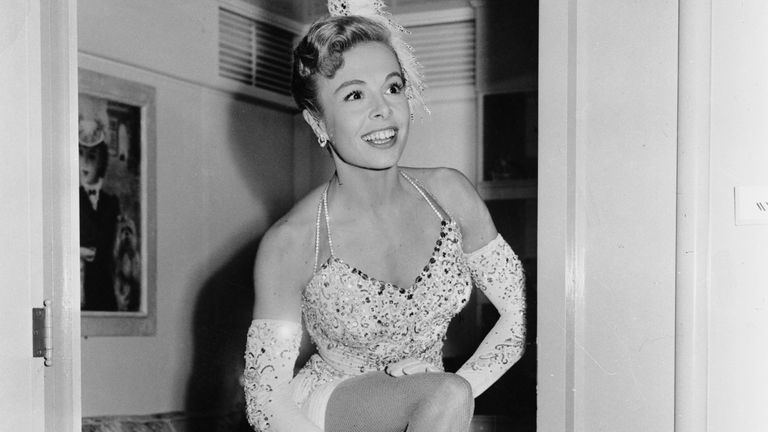 Actress and dancer Marge Champion famously modelled for classic Disney animation Snow White, becoming the muse for the animation team when she was just 14 as her father was friends with Walt Disney.
Performing for them for a couple of days every month over the course of two years while they drew their lead character, she was reportedly paid around $10 a day.
She went on to model for the Blue Fairy in Pinocchio, Hyacinth Hippo in Fantasia and Mr Stork in Dumbo, and also starred in a host of MGM musicals throughout the 1950s, including Show Boat, Lovely To Look At and Give A Girl A Break.
She died at home, aged 101.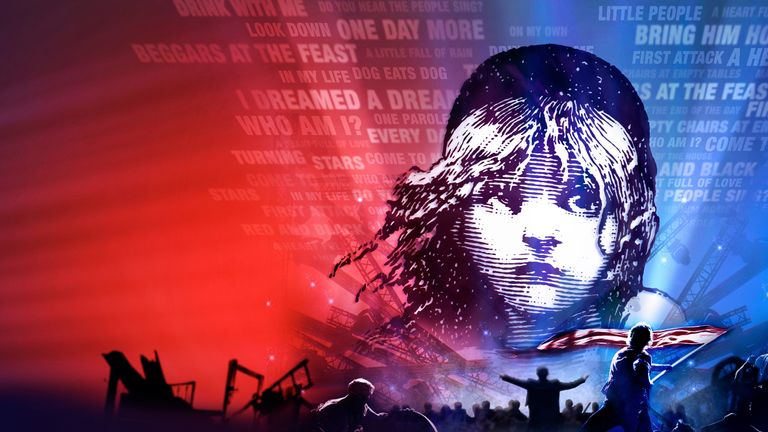 A "giant of his trade" Herbert Kretzmer was the lyricist behind the world-renowned musical Les Miserables.
Born in South Africa, he moved to London in 1954 and worked as a journalist as well as a songwriter. He wrote songs for BBC satire That Was The Week That Was, and won an Ivor Novello Award for the comedy hit Goodness Gracious Me, performed by Peter Sellers and Sophia Loren. He also worked with French singer Charles Aznavour on his 1974 hit She, which topped the charts in the UK.
Based on the 1862 French novel of the same name by Victor Hugo, his work on Les Miserables – with songs including I Dreamed a Dream, Bring Him Home and On My Own – earned him both a Tony and a Grammy award. He was also a credited screenwriter and the credited lyricist for the Oscar-winning film version, released in 2012, which starred Anne Hathaway, Hugh Jackman, Russell Crowe, Eddie Redmayne, Amanda Seyfried, Sacha Baron Cohen and Helena Bonham Carter.
He died at the age of 95.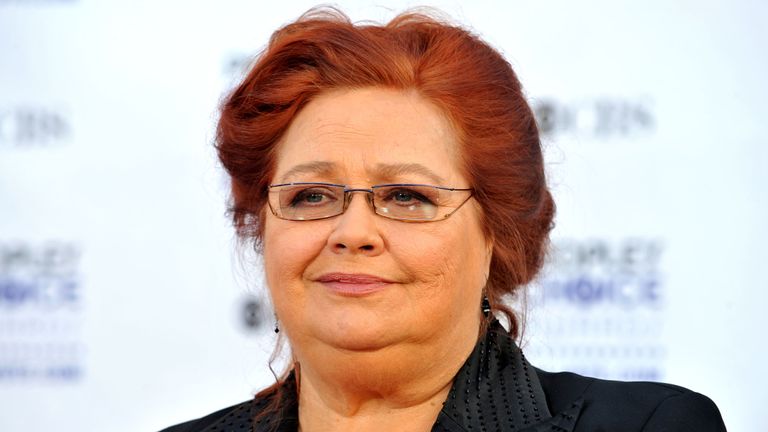 Two and a Half Men actress Conchata Ferrell played housekeeper Berta in the long-running sitcom, a role that earned her two Emmy nominations.
Her film roles included 1976 satirical comedy Network, Tim Burton's Edward Scissorhands and Erin Brockovich, the 2000 biopic starring Julia Roberts.
She died aged 77 as a result of complications from cardiac arrest, with Charlie Sheen and other co-stars paying tribute to an "absolute sweetheart" and a "beautiful human".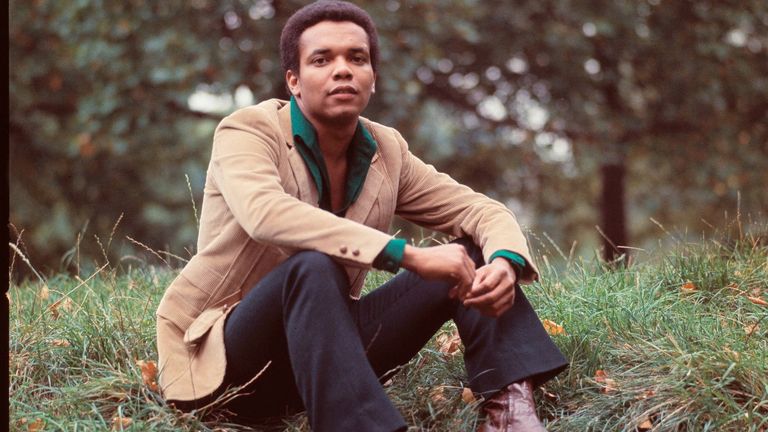 Singer Johnny Nash was best known for the 1970s reggae hit I Can See Clearly Now, which sold more than a million copies and sat at the top of the Billboard Hot 100 chart for four weeks.
Born in Houston, he started his performance career in the late 1950s as a singer and actor and made his debut as a major label artist in 1957 with the single A Teenager Sings the Blues. Influenced by reggae while spending time in Jamaica in the 1960s, he was among the first artists to bring the genre to US audiences.
Also among his hits were his version of Bob Marley's Stir It Up and There Are More Questions Than Answers, until he largely dropped out of the spotlight in the late 1980s.
He died of natural causes, aged 80, his son said.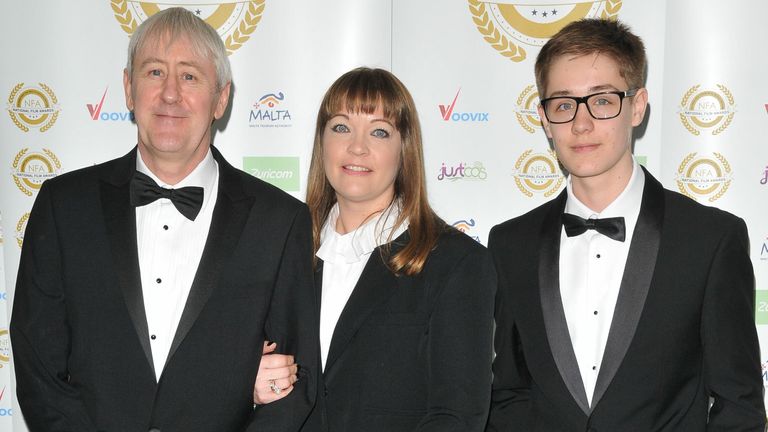 Archie Lyndhurst was a child actor and son of Only Fools and Horses star Nicholas Lyndhurst, best known for playing Ollie Coulton in the CBBC comedy So Awkward since its launch in 2015.
He started his career at the Sylvia Young theatre school, according to his CV, and also appeared in hospital drama Casualty and in Jack Whitehall comedy Bad Education, as well as other projects playing a young version of the comedian.
He died aged 19, with CBBC saying he would be "greatly missed by us all".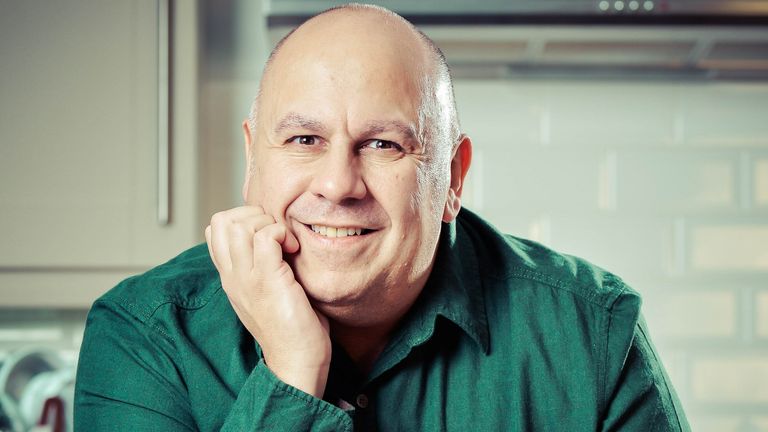 Former Great British Bake Off finalist Luis Troyano appeared in series five of the hit show in 2014.
A runner-up in the final episode, he graciously conceded that "hand on heart, the right person won" when Nancy Birtwhistle was crowned the champion.
Following his time on the programme he made appearances on TV food shows, held cookery classes, and released a book called Bake it Great in 2015.
He died of cancer, aged 49.
November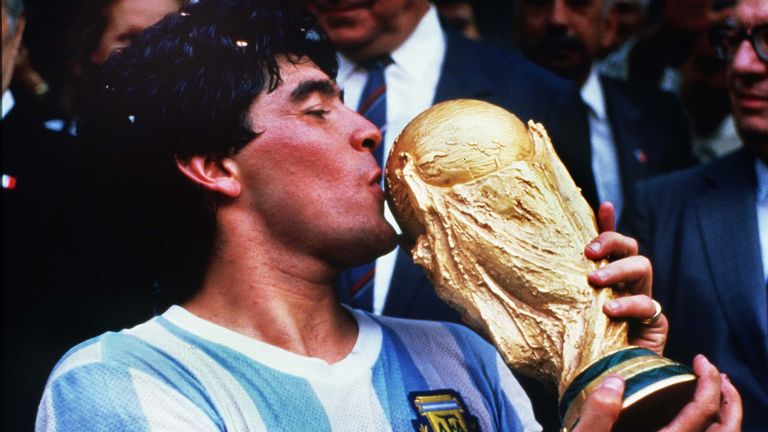 Widely regarded as one of the greatest footballers of all time – if not the greatest – Diego Maradona was a sporting legend.
A hero captain of the World Cup-winning Argentina team in 1986, he was a god on the pitch and adored by his fans, as well as supporters outside of the clubs and country he played for. He was also infamous for the "hand of God" goal that helped knock England out earlier in the 1986 competition.
Maradona also struggled with substance abuse, and a documentary in 2019 explored the two sides to his personality.
He died aged 60 after suffering a heart attack, with Argentina holding three days of national mourning.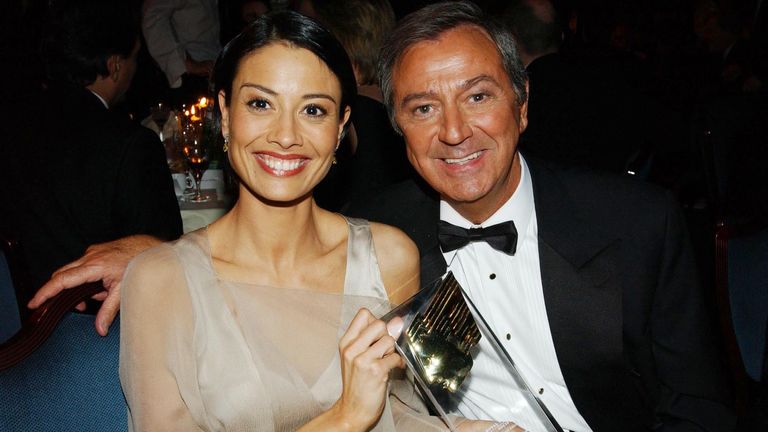 An all-round entertainer and household name for several decades, Des O'Connor was a comedian, chat show host and singer who charmed multiple generations.
Briefly flirting with football as a career when he was younger, playing professionally with Northampton Town, he later joined Butlin's holiday camp as a redcoat and went on to perform in theatre variety shows in the mid 1950s. His TV break came in 1963, when The Des O'Connor Show was commissioned by ITV.
Other shows followed, including Des O'Connor Tonight, An Audience With Des O'Connor and Today With Des And Mel, and he also fronted several game shows including Take Your Pick and Countdown.
He died aged 88 following a fall at home, with a host of celebrities paying tribute, including former co-host Melanie Sykes (pictured above), and Countdown stars Carol Vorderman and Susie Dent.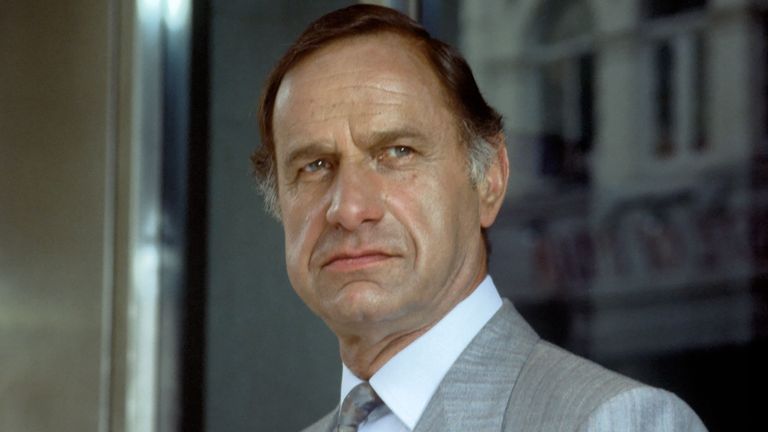 Geoffrey Palmer was a British acting veteran, notable for his appearances in The Fall And Rise Of Reginald Perrin, As Time Goes By, and Butterflies.
Made an OBE in 2004 for his services to drama, his other credits included Fawlty Towers, Dr Who and the James Bond film Tomorrow Never Dies.
In As Time Goes By, arguably the show he is best known for, he starred opposite Dame Judi Dench, with the duo playing a reconnected pair of former lovers who got married later in life, from 1992 to 2005.
He died at home, aged 93.
David Prowse was the man who donned the iconic Darth Vader suit in the original Star Wars trilogy, a British weightlifter and bodybuilder who became a film icon for his physical portrayal of the villain – with the character voiced by American actor James Earl Jones due to Prowse's West Country accent.
Mark Hamill, who played Luke Skywalker, led the tributes following his death, describing him as "a kind man" who was "much more than Darth Vader".
He died after a short illness, aged 85.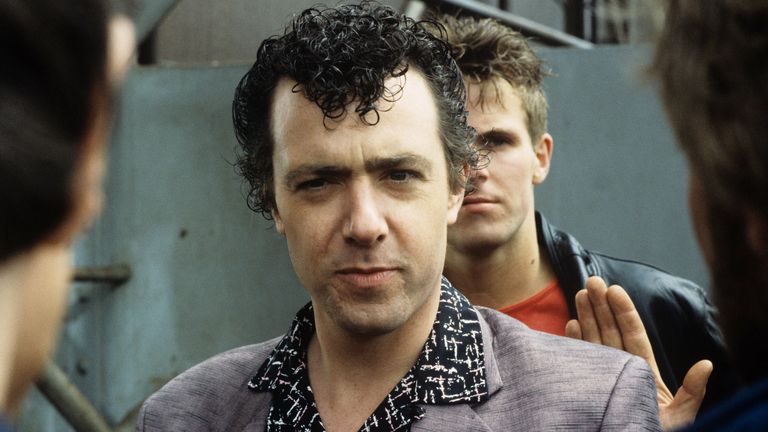 Comedian and actor John Sessions was best known for his regular appearances on TV panel shows including Whose Line Is It Anyway? and QI.
A gifted impressionist, he also worked on satirical TV puppet show Spitting Image and later spoof celebrity mocumentary Stella Street.
Throughout the 1980s he practised his improvisation skills with gigs in small live comedy venues and a one-man show in London's West End, before getting his big TV break after the radio version of Whose Line Is It Anyway? successfully transferred to the small screen in 1988.
Sessions went on to showcase his acting talent in a diverse range of TV shows of including Doctor Who, Skins, Sherlock and Shameless.
He died at home in south London, aged 67.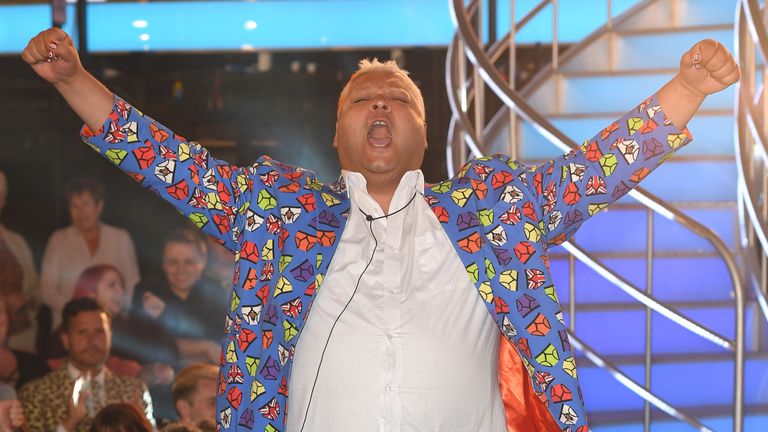 Celebrity Big Brother star Heavy D originally found fame as a bidder on the UK version of reality TV auction show Storage Hunters, and became known for his larger than life personality.
He appeared on the celebrity version of Big Brother in 2016, and was evicted in the fourth week.
Real name Colin Newell, he died at the age of 43, his friend confirmed, after going missing.
December
A Carry On star and EastEnders legend, Barbara Windsor was truly worth of her national treasure status.
After making her West End debut at the age of 15 she appeared in a handful of films and TV series, but it was the Carry On series that made her a star.
Her career resurgence came as Queen Vic landlady Peggy Mitchell, mum to the infamous Phil and Grant Mitchell, in EastEnders in the 1990s, and she went on to become one of the soap's best-loved and most famous characters.
She was small in stature but her character's presence huge – squaring up to several of the soap's most notorious villains during her time behind the bar.
Dame Barbara died aged 83, after suffering from dementia for several years. In her later years, she had campaigned to raise awareness of the disease, delivering a letter signed by 100,000 people to Boris Johnson demanding better care for sufferers, and cheekily asking the prime minister at the end of their chat: "Can I have a kiss?"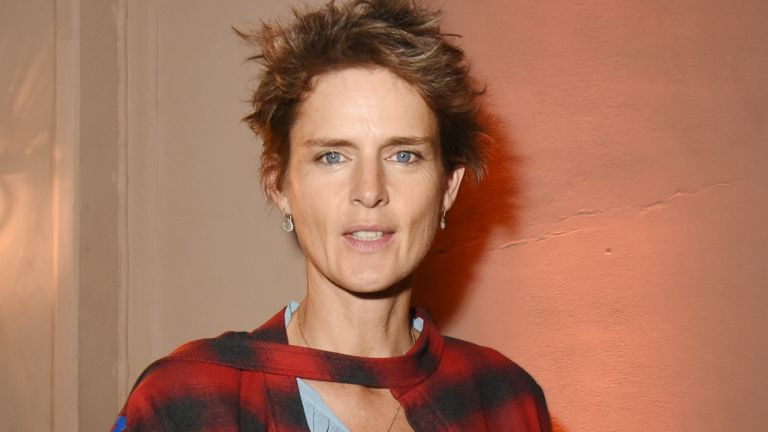 Stella Tennant was a British supermodel who started her career with a shoot for British Vogue in 1993, at the age of 23.
She went on to walk catwalks for designers including Gianni Versace, Karl Lagerfeld and Alexander McQueen, and was among the models representing the British fashion industry during the closing ceremony for the London 2012 Olympics – alongside the likes of Kate Moss, Naomi Campbell and David Gandy.
In the late 1990s, Lagerfeld announced Tennant as the new face of Chanel and she became a muse for the designer. She also appeared in numerous advertising campaigns for big fashion brands over the years, including for Calvin Klein, Chanel, Hermes, and Burberry, and graced the cover of Vogue several times – most recently in 2018.
She died suddenly just five days after her 50th birthday, her family confirmed, describing her as "a wonderful woman".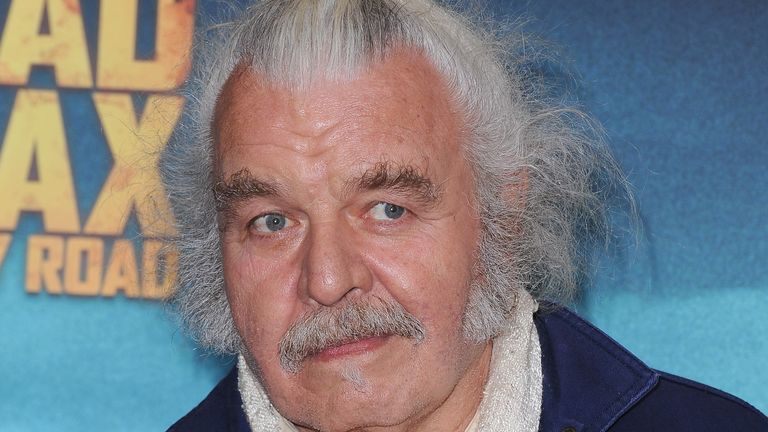 Hugh Keays-Byrne was best known for playing villain Toecutter opposite Mel Gibson in Mad Max in 1979, and later appeared as Immortan Joe in Fury Road, the fourth instalment of the franchise, alongside Charlize Theron in 2015.
Theron led the tributes after his death was announced by filmmaker Brian Trenchard-Smith, who directed the actor in The Man From Hong Kong in 1975.
A former Royal Shakespeare Company actor who was born in India and settled in Australia, according to film and TV website IMDB, Keays-Byrne also starred in movies and series including Sleeping Beauty in 2011 and Moby Dick in 1998, as well as 1974 outlaw biker movie Stone and 1986 drama For Love Alone.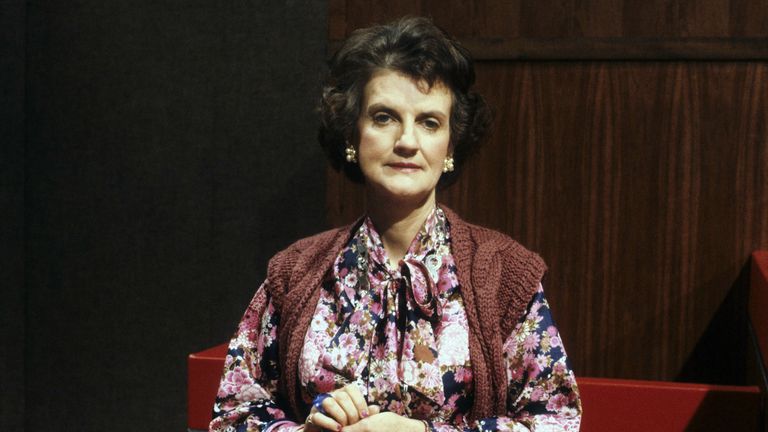 Rosalind Knight, 87, was an actress known for her roles in the early Carry On films, and to younger audiences as Horrible Grandma in Channel 4 comedy Friday Night Dinner.
Her stage and screen career spanned more than six decades, with appearances in in the 1957 film Blue Murder At St Trinian's, and decades later as a teacher in The Wildcats Of St Trinian's in 1980.
In the TV series Gimme, Gimme, Gimme, with Kathy Burke and James Dreyfus, she starred as retired prostitute Beryl, and on the stage, she made her name opposite Vanessa Redgrave in the 1961 Royal Shakespeare Company production of As You Like It.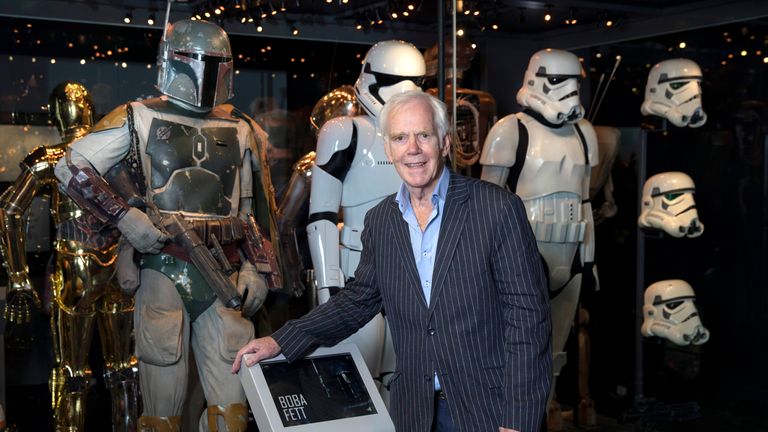 Jeremy Bulloch played bounty hunter Boba Fett in the original Star Wars trilogy.
Boba's appearances were brief, and Bulloch's vocal performance was redubbed in later releases of the films, but the character became a cult favourite and has even re-emerged in The Mandalorian on Disney+.
He died at the age of 75 after years of living with Parkinson's disease, with Star Wars creator George Lucas paying tribute to a "true gentleman".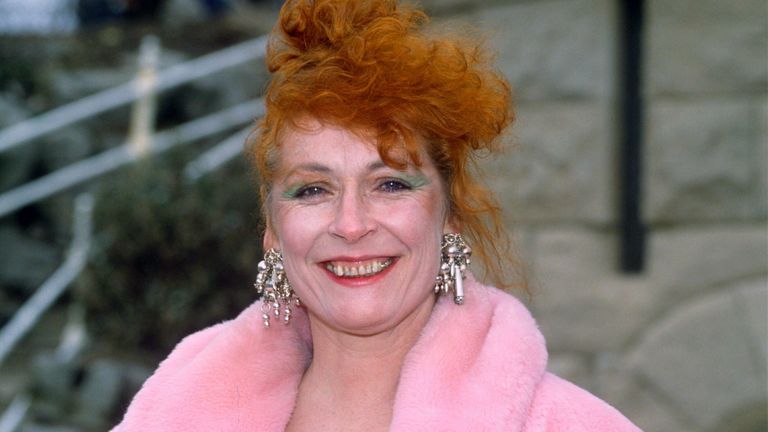 Born in Belfast, Eileen Pollock was a star of stage and screen who appeared in films including Far And Away in 1992, alongside Tom Cruise and Nicole Kidman, and Angela's Ashes in 1999.
But she was best known for playing "tart" Lilo Lill, mistress of Freddie Boswell, in Bread, the TV comedy that centred around the working class Boswell family in Liverpool, which ran from 1986 to 1991.
She died peacefully in her sleep at home in London, aged 73, her agency said.
This list is extensive but not exhaustive
Anyone feeling emotionally distressed or suicidal can call Samaritans for help on 116 123 or email [email protected] in the UK. In the US, call the Samaritans branch in your area or 1 (800) 273-TALK
Picture credits: Getty, Reuters, Rex/Shutterstock, Twitter, Instagram, Disney, Sky, Warner Bros, BBC, Universal Pictures, ITV, PA, Kobal, Marvel, Studio Canal, Fremantle Media, NBC Universal, New Line