Fashion designer Pierre Cardin has died at the age of 98, according to France's Fine Arts Academy.
The French star, who was born in Italy, was known for his avant-garde style and futuristic designs in the 1960s and 70s.
He first worked at couture houses before launching his own brand and pioneering the use of licensing in fashion.
He put his label's name on different products, including perfumes and cosmetics as well as cigarette cases and baseball caps.
Armani chocolates, Bulgari hotels and Gucci sunglasses are all based on Cardin's realisation that a fashion brand's glamour had endless merchandising potential.
Cardin was also one of the first to bring high fashion to the masses by selling collections in department stores from the late 1950s.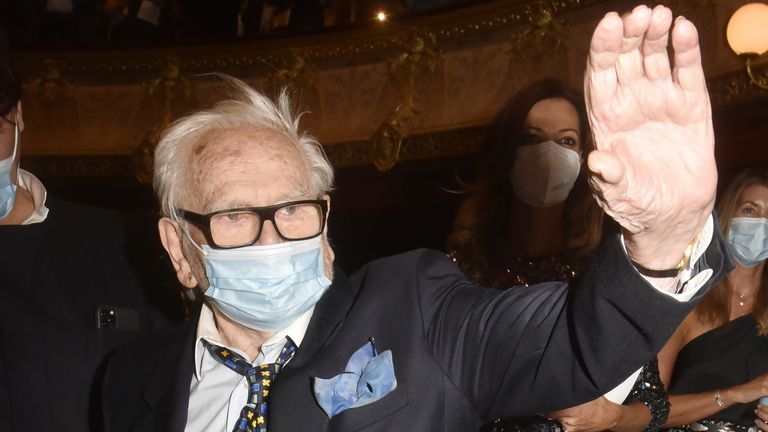 In his later years, he no longer presented runway collections, but he continued to be active in the industry, attending events and taking young designers under his wing.
He has previously been a mentor to prominent designers such as Jean Paul Gaultier.
Cardin was educated in central France after being born in San Biagio di Callalta, northeastern Italy, in July 1922.
In 1946, he worker for another French fashion designer Christian Dior who had just opened his own business.
Four years later, Cardin founded his own company in Paris and started designing masks and costumes for the theatre.
Then in 1953 he presented his first ladies' collection at the Printemps department store, and the following year his "bubble dresses" became a success worldwide and he opened his first boutique in the French capital.
In 1961, he created a men's ready-to-wear department, and then two years later launched a women's ready-to-wear department – as he wanted to make haute couture more accessible.