It's the true-crime BBC drama that's taken over our screens this new year, one that's actually based on the events of a murderer who targeted backpackers throughout Asia in the 1970s, along what was called the 'hippie trail'. While The Serpent might be giving us a dose of lockdown entertainment (of the intense kind, you might want to switch between Bridgerton when it gets too much), the story of what really happened to killer Charles Sobhraj and his accomplice Marie-Andrée Leclerc is a gripping one.
In the BBC eight-part adaptation of the case, Tahar Rahim plays Charles Sobhraj, the "murderer, thief and seductive master of disguise" as the BBC write, with Jenna Coleman starring as his lover Marie-Andrée Leclerc. Here are the facts about the investigation and where the real-life characters are now.
Who is Charles Sobhraj?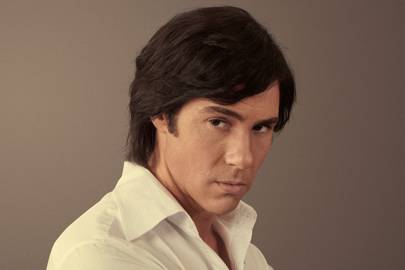 We don't get much of a glimpse into Charles Sobhraj's family history or background in The Serpent. He was born as Hatchand Bhaonani Gurumukh Charles Sobhraj to a Vietnamese mother and Indian father in Vietnam's Ho Chi Minh City. After his parents divorced and his mother found love again with a French lieutenant, the family moved between Asia and France. Sobhraj was reportedly neglected in favour of the couple's later children and as a teenager, turned to petty crime which escalated after his first jail sentence for burglary in 1963.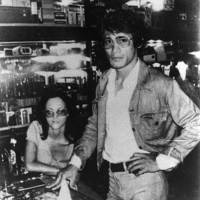 Upon his release he became involved in the criminal underworld and began accumulating wealth through a series of burglaries and scams. To escape the authorities, he would use fake passports to travel across Thailand, India and Nepal, on what was known as the hippie trail travellers' route, befriending tourists by posing as a drug dealer or gem salesmen before robbing them.
In Thailand, Sobhraj met Marie-Andrée Leclerc, a tourist from Quebec looking for adventure. Dominated by Sobhraj, she used to turn a blinde eye to crimes and his romances with local women.
He was accused of the murders of several Western tourists, gathering their trust by pretending to help them if they were in difficulty and then stealing from them, with help from Leclerc. Some of his victims discovered Sobhraj's tactics and threatened to expose him and so Sobhraj turned to poisoning, drowning, strangling and burning their bodies. He would then play cat and mouse with the police, earning his Serpent nickname for slipping and escaping their clutches. He also became known as the Bikini Killer as the bodies of several female victims were found in swimwear.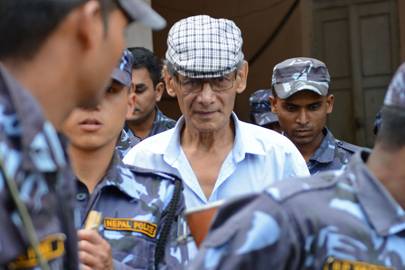 Sobhraj was eventually jailed in India in 1976. Ten years later, just as his sentence was coming to end, he managed to escape from prison, knowing a Thai arrest warrant against him, which would almost certainly have led to the death penalty, was still valid. His escape and subsequent recapture meant his jail term in India was extended – and so he ended up avoiding execution in Thailand.
He was eventually released in 1997 and returned to France regularly giving media interviews about his life and somewhat enjoying the attention. However, in 2003, he returned to Nepal and was arrested by police and a murder inquiry was reopened. Some believe he went there to be caught in attempts to make headlines again. By 2004, he found himself in a Nepalese jail again, where he now remains, aged 76 and in poor health.
What happened to Marie-Andrée Leclerc?
As Sobhraj's accomplice and aware of his crimes, Leclerc was also imprisoned. Despite being convicted of murder, in 1980 she appealed and was released, with the condition that she couldn't leave the country.
After suffering from ovarian cancer in 1983, she was allowed to return to Canada on the condition that she reported to the Indian High Commission in Ottawa every three months and would return to India for the continuation of the trial as soon as she was better. In 1984 however, Leclerc died of cancer aged 38.
What happened to Ajay Chowdhury?
He's played by Amesh Edireweera in the BBC drama and in real life, Chowdhury was Sobhraj's second-in-command, luring in victims and helping with the murders, including that of American backpackers Connie Jo Bronzich and her companion Canadian Laurent Carriere in Kathmandu.
"After the discovery of the bodies, we traced Ajay Chowdhury to a hotel in Kathmandu," said Bishwa Lal Shrestha, who was the police officer investigating the case in 1975.
"But he gave us the slip."
According to the BBC drama, Chowdhury was last spotted in Germany in late 1976 but has never been seen again.
What happened to Herman Knippenberg?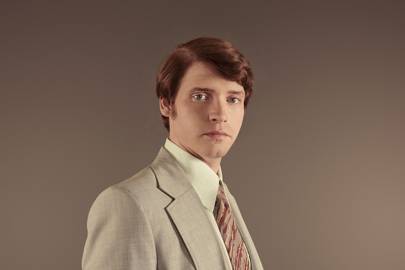 In the BBC's The Serpent, Dutch diplomat Herman Knippenberg, played by Billy Howl, is key to uncovering the crimes of Sobhraj and Leclerc.
The real-life Knippenberg was indeed working at the Dutch embassy and living with his wife Angela Knippenberg in Thailand when he came across the case of the two missing Dutch travelling, eventually looking into Sobhraj's crimes and linking him to other deaths, building a case against him.
He recently spoke with The Telegraph about his experience tracking down Charles Sobhraj. Herman told the paper: "There's something poignant and disturbing about hippies' innocent, hopeful vision of the world, and what happens when that meets an uber-cynical, self-serving, [bleeped] up character who preys on it."
The now-retired 76-year-old, who lives in Wellington, New Zealand, the location of his last Diplomat position, also revealed that he spoke with actor Billy as he prepared for the role.
What happened to Angela Knippenberg?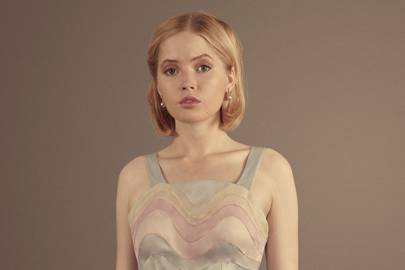 Ellie Bamber plays the wife of Dutch diplomat Herman Knippenberg. Angela and Herman actually divorced in 1989 but they reportedly still remain friends today. She went on to work at the UN until she retired in 2015. Now 72, she lives in Austria.
What happened to Nadine and Remi Gires?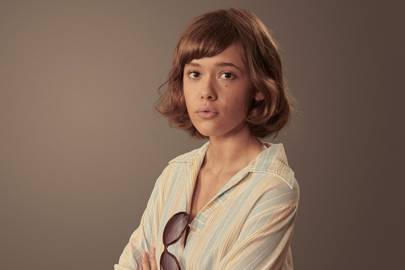 As Sobhraj's neighbours and friends, French couple Nadine (played Tahir Rahim) and Remi Gires (played by Grégoire Isvarine) had a significant role in helping the police with their investigations and the subsequent sentencing and arrest of Sobhraj.
While the French couple eventually divorced, they returned separately to live in Thailand again, with Nadine running a beach resort in the south of the country.
Nadine, now 67, recently told The Daily Mirror: "Charles is a monster and I am terrified of him – I used to sleep with a baseball bat under my bed."
She added: "When Charles was arrested I celebrated with a bottle of champagne. I don't feel guilty because I know I did everything I could to put a stop to the murders. And I can tell you it was a good lesson. Now I am very careful with the people I meet."
Remi lives in the north of Thailand and run a tropical fruit business.
What happened to Paul Siemons?
Tim McInnerny plays the loyal Paul Siemons, one of Knippenberg's seniors who also had an important role to play in uncovering Sobhraj's crimes.
Siemonds retired from the Belgian Foreign Service in 1979, and died in 2004.
What happened to Dominique Renelleau?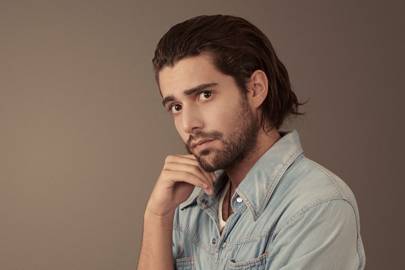 The Serpent recounts the story of French backpacker Dominique Renelleau (played by Fabien Frankel), a would-be victim of Sobhraj who managed to escape after growing suspicious that many visitors to the house had fallen ill.
Dominique soon realised that he too had been poisoned and trapped in the house – with his visa and passport having been taken away from him and altered. When Sobhraj and Leclerc went away on holiday, he used the opportunity to leave, helped by Nadine and Remi, he was given enough money to return back home to his native France.
He's reportedly married with kids but remains "a keen traveller" despite his near-death experience.
Who were The Serpent's victims?
Sobhraj was sentenced and convicted in Nepal over the deaths of Canadian Laurent Carriere, American Connie Bronzich, and in India of Frenchman Jean-Luc Solomon, however it's believed that he may have been behind many more tourist deaths throughout Asia. Sadly, he's never been tried for crimes in Thailand.
Other murders he's been linked to include that of American Teresa Knowlton, Turk Vitali Hakim and his French girlfriend Charmayne Carrou, and Dutch students Henk Bintanja and Cornelia Hemker.
In the BBC drama, some names of the victims were changed in respect to their families.