For Camila Mendes, the saying "Your eyes are the window to your soul" has never been more true than this past year, now that we're all wearing face masks. So the launch of Urban Decay's newest—and boldest—eye shadow palette in its cult Naked line, titled Wild West, comes at the perfect time, says the Riverdale star and U.D. brand ambassador.
"I'm 100% playing up my eyes more," Mendes tells me from Vancouver, where she's in the middle of filming the hit CW drama's fifth season. "And I love that the palette has a dual personality to it. If I want to go for a more neutral daytime look, I can do that, and if I want to do something more bold and experiment with the colors, I can have fun with that."
The 12 shades—which range from Western Sun to Soft Turquoise—draw inspiration from sand dunes, evergreen succulents, and glittering night skies. Plus, it's completely vegan and cruelty-free.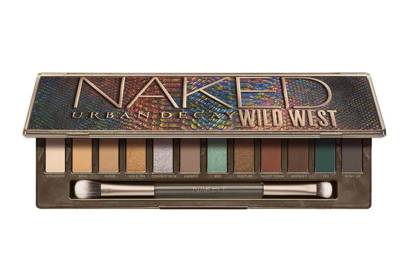 And even though Mendes might be thousands of miles away from the desert, she's adapting the spirit of the palette's bold campaign in her everyday life, talking more openly than ever before about beauty standards and mental health. Read on as she chats all things beauty and wellness.
Glamour: What's one beauty trend you're obsessed with right now?
Camila Mendes: Speaking of eyes, it's a liner moment, where you have a cat eye but you draw a line above the lid, specifically on the inner corner above the lid, so it's balanced out. The other night I used the Urban Decay 24/7 Glide On Pencil – a mixture of the blue and purple ones – and blended them together just to do a fun eye moment, because when else do I have the opportunity to go bold?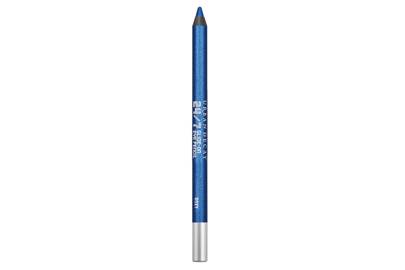 What beauty rule do you think is B.S.?
It's all B.S., because with every rule that someone "creates," there's always a counter to that rule. Like if they say you can't mix these two colours, it's like, well, maybe you can in a specific way where it works. There shouldn't be any limits when it comes to beauty.
What's the best beauty advice your mum ever gave you?
My mom encouraged good healthy habits from an early age. We always tried to eat organic and eat a nice, balanced diet, with a lot of vegetables. That's the best beauty advice because being healthy on the inside reflects on the outside. Whenever I'm eating well and taking care of myself, my skin is way more glowy and dewy.
If you could use only three beauty products for the rest of your life, what would they be?
A tinted moisturiser or lightweight foundation, like Urban Decay's HydroManiac Tinted Glow Hydrator [Camila wears shade 40], because that's the best of both worlds. Then a brow pencil. I use Urban Decay's Brow Blade. I just fill it in on the outside and then brush my brows up. I use a shade called Cafe Kitty, which isn't the darkest one you can go with, but that's why I like it. It's a lighter color you wouldn't expect to use with a black brow, but it fills my brows in so nicely, especially when I brush them up. I found that it blends it even better that way.
And finally, mascara. I like to use Ilia's mascara for daytime, because the brush is really thin and simple and looks really natural. But if I'm going for a nighttime look and want to go bolder, I'll use Urban Decay's Lash Freak because that's a really fun one.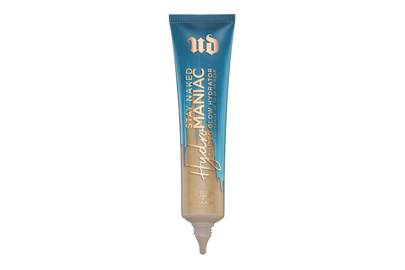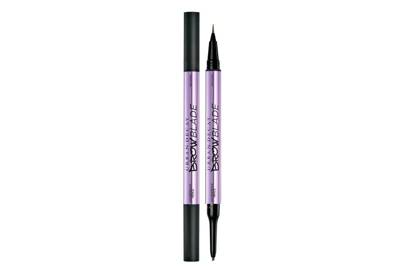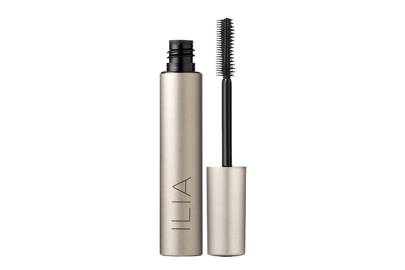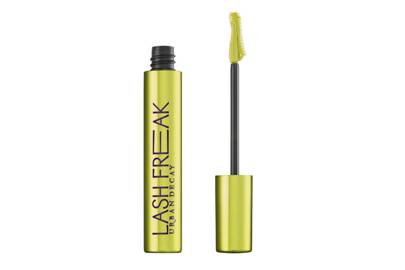 You recently posted on Twitter that Veronica is rocking a side part on Riverdale right now because you found a bare spot caused by stress-induced alopecia at the front of your centre part. How are you managing the stress of something I think a lot of us can relate to this year?
My hair is healthy and I actually take really good care of it, but I remember coming out of the shower one day and there was just, like, this hole. It wasn't huge, and I'm not going to exaggerate and say it was the worst thing, but I did have an anxiety attack. I totally cried, and I was like, "What's going on?!" I was talking to people and they were like, "Oh yeah, that's normal." And apparently it's really common during the pandemic. A lot of people have been really stressed with all the changes happening in life, and I think it's actually taken a toll on a lot of people's scalps. I've been going to the dermatologist and they inject it with something that helps stimulate growth. It's already growing back, so I'm really happy because I'm starting to see it fill in. But because of that I was like, Okay, I guess I'm doing a side part now until that grows back.
What's your favourite way to take a moment for yourself?
I love a bath-time moment. I love after a long day of work, getting in the bathtub, throwing in a bath bomb, playing music, and doing a face mask. I use all the different Lush bath bombs. And their butter bar is also really good to moisturise your skin. It's exfoliating and it smells amazing. I also use Aveeno Daily Moisturizing Lotion, which is just a classic moisturiser.
What music do you listen to in the bath or when you're getting ready?
I actually have a bubble bath playlist. It's called Bubble Bath! It's all the soothing, soulful, chill music like Daniel Caesar, Sabrina Claudio, Corinne Bailey Rae, etc. But my getting ready music is an artist named Kali Uchis and her album Sin Miedo. That's a great getting-ready vibe.
Would you rather get a facial or a massage?
Massage. 100%. Facials are great, but there's a lot you can kind of do on your own, whereas a massage you need someone else's hands to access certain parts of your body. And I just love massages. I work out pretty frequently and notice my muscles get sore a lot, so I try to go in as often as possible, but obviously in a pandemic that's not really possible.
What's your favorite emoji?
I love the clown emoji. I like putting it at the end of ironic statements, or using it as a punch line.
If you could change one thing about beauty perceptions, what would that be?
I would try to steer away from the standard of the white European woman being the ultimate definition of beauty. Even though things are changing and heading in the right direction, I still find that that is the basis of beauty everyone seems to look toward.
Who are the women inspiring you the most right now?
I'm really inspired by Jameela Jamil. She's shamelessly outspoken, and I feel like she's the only celebrity out there talking as bluntly and as openly and honestly as she is. I just love the way that anytime she gets called out for something or if she misspoke, she'll correct herself and apologise. She very much acknowledges the conversations she's having are difficult ones and they are ones that we're all constantly learning about and furthering the conversation. She's very much against cancel culture and she's outspoken about that. I just think she stands for so many valuable morals. She acknowledges that part of being human is that we're not finished products. We're a constant work in progress, and I think that's really beautiful and empowering.
Jessica Radloff is the Glamour West Coast editor. You can follow her on Instagram @jessicaradloff14.