Who doesn't love a good twisty thriller? The best thrillers know how to pull the rug from under you with big-time reveals that make you rethink everything you have just read. I adore when a writer is able to make you doubt the story that they just spent hours with. Suddenly, after the big twist, you can't trust any and everyone, except your faith that the author has you eating out of the palm of her hand. Twisty suspense novels somehow manage to manipulate you psychologically with several red herrings and dead ends until the end draws to a close and suddenly it all makes sense. As a mystery novelist myself, I always appreciate how a skilled writer can intricately plot a book that has more than a few "WTF!?" moments. 
The books in this list of suspense novels represent an eclectic mix of classics and newer titles that each feature several shocking experiences as the plot pivots with corkscrew twists. Whether it's major twists at the end of the narrative or a story with multiple twists, this list contains some of my personal all-time favorite suspense novels. To that end, these books are riveting and unputdownable, perfect for busting through a book slump or for an escapist read. 
Without further ado, here are nine of the twistiest suspense novels…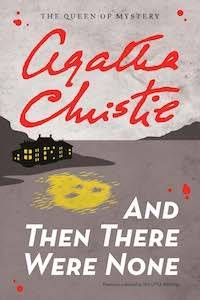 And Then There Were None by Agatha Christie
The original twisty thriller, And Then There Were None is a can't-stop-reading-it experience. When I started this novel, I was completely hooked. After the story is explained at the end, I had even more respect for how Christie nimbly plotted this complicated "it-all-makes-sense-now!" story.
A series of people are called to an island, but it's not long before the bodies start falling. This classic might have been published almost a century ago, but it definitely holds up as the definitive twist-stuffed suspense novel.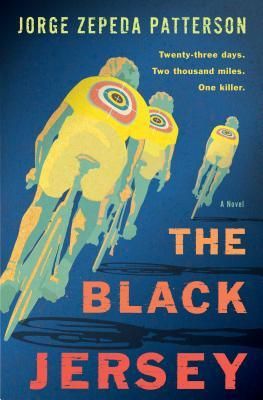 The Black Jersey by Jorge Zepeda Patterson
It's fitting to list this book right after Christie's And Then There Were None, because this book definitely pays homage to that beloved novel. In this twist-happy novel, Marc is biker on a Tour de France team. All is well until cyclists keep having bizarre "accidents." Soon, it's clear that someone is picking them off one by one. As the number of suspects — and number of bikers — shrinks, Marc feels the heat until it's not about winning the Tour, it's about staying alive. You'll admire how the author is able to pack in the reveals in this riveting story.
Everyone in My Family Has Killed Someone by Benjamin Stevenson
I listened to this mystery/thriller on audiobook and definitely had to skip back several times to make sure what I thought happened really happened…it's that kind of twisty book. What sets this book apart is narrator Ernest's metafictional narrative where he is a mystery genre expert who happens to find himself in the middle of the perfect murder scenario. Because the story is "told" by a mystery book fan, Ernest is able to manipulate the narrative within the genre's conventions, and that includes killer twists.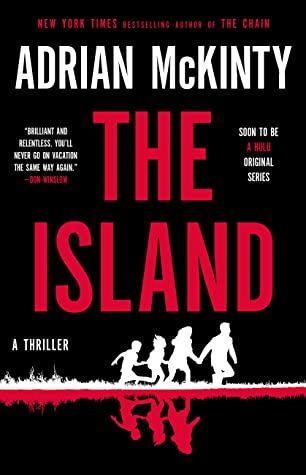 The Island by Adrian McKinty
I devoured the audiobook of Adrian McKinty's The Island. It was the perfect summer reading book, the best kind of twist-filled suspense novel: one where you keep finding excuses to stay with the story.
Heather is the much-younger new wife to Tom, a doctor, and step mom to Tom's teen kids. When the family goes to Australia for Tom's conference, they agree to visit a remote island to take pictures of koalas. But after a tragic accident, the family is running for their lives. This one is filled with "OMG!" twists.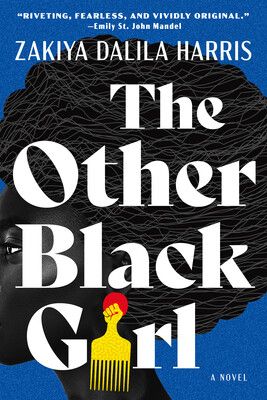 The Other Black Girl by Zakiya Dalila Harris
You're either going to love the final twist in The Other Black Girl or hate it, but one thing's for sure…you will definitely not see it coming.
In The Other Black Girl, Nella is a twentysomething editorial assistant at a publishing house and the only Black employee until Hazel joins the company. Then Nella begins to receive threatening messages. It's impossible that Hazel is behind it…right? You'll feel the paranoia and obsession that our heroine Nella experiences in this visceral read.
Red Widow by Alma Katsu
I remember reading Red Widow on a train trip and being completely engrossed in the story. In Red Widow, Lyndsey is a CIA agent who returns to headquarters after a professional and personal blunder. Soon, she's on a secret task force to unearth a mole in the agency's Russian division. But her new friendship with Theresa, a fellow agent who lost her husband in the field, might complicate things…trust me, you'll be flying through this one.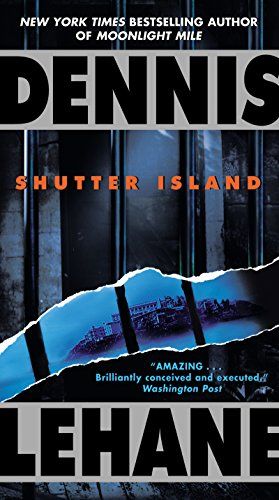 Shutter Island by Dennis Lehane
An oldie but a goodie, Dennis Lehane's Shutter Island is a neo-noir twisty thriller I wasn't able to put down about a man searching for answers at a mental aslyum. I remember when I was reading this book, I thought of nothing else. It broke through my reading slump by pulling me through the ringer with twist after twist, including the big one at the end…
Of note, there's an exceptional film adaptation of this book by Martin Scorsese starring Leonardo DiCaprio (2010). I felt like this one really nailed the mood and claustrophobia of the novel quite well.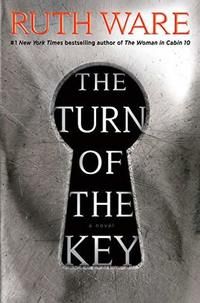 The Turn of the Key by Ruth Ware
All of thriller writer Ruth Ware's books can be described as "twisty," but for me the quintessential Ruth Ware book is The Turn of the Key. This book pays homage to Henry James' classic The Turn of the Screw (1898). In this story, our hero is Rowan, who takes a job as a nanny to an ultra-rich couple's kids. The Gothic elements of this story are in full force as multiple reveals are unfurled at an expert pace. Expect many shocking moments.
The Woman in the Library by Sulari Gentill
This twisty mystery is about twisty mysteries. In The Woman in the Library, an author pens a mystery novel about a murder in the Boston Public Library. Four of her characters are sitting together at random at the same table and bond over the experience, but is one of them a killer? Wrapped up in the narrative is correspondence between the author and a fan. You'll love how many surprises Gentill is able to pull off.