Understanding the context of four years ago, when most of these seats were last contested, should help us to follow the council results as they are declared. 
The Conservatives were unpopular, suffered a serious loss of councils and more than 1,300 seats.
It wasn't Labour that inflicted such terrible losses – in fact, Labour lost seats and councils too.
It was the Liberal Democrats, Greens and different flavours of Independents that came off best.
Our estimate of the national equivalent vote saw the two main parties on just 31% apiece, the Lib Dems on 17% and assorted others taking the remaining share.
These are the baseline figures that will shape the 2023 elections – parties more unpopular now than then will lose ground, those whose popularity has grown will improve.
But these are local elections in England where candidates, parties and issues can and do matter. Expect the unexpected.
Labour is on the attack. The latest polling puts them around 43% – a 12-point increase in popularity. But Labour seldom appeals to local voters as well as it does with survey respondents.
There's a gap of about six points between the two measures. That still means a likely swing from Conservative to Labour and, with that, a transfer of seats and councils.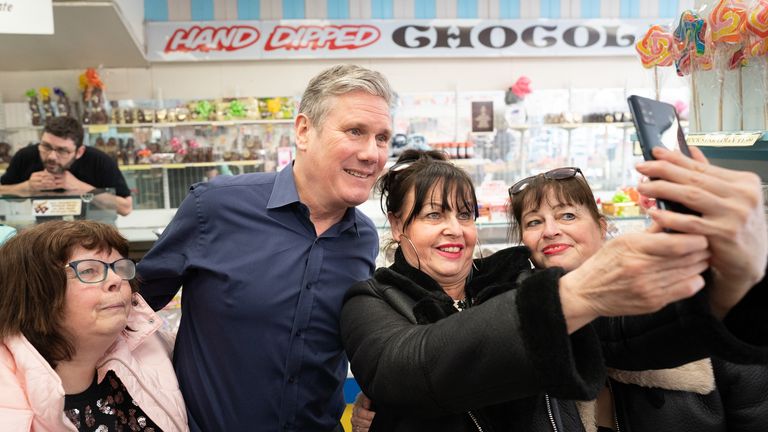 The Liberal Democrats are optimistic too. Making steady gains from Conservatives in council by-elections, and some parliamentary equivalents, the party generally defies its lowly poll ratings.
There is a nuanced attack, concentrating resources in areas determined by opportunities to unseat Conservatives at the next general election.
So, it looks like Conservatives fighting off Labour and Liberal Democrats this time around.
Not quite.
The impact of independents and small parties in 2019 means that one in 10 seats are being defended by these groups.
This muddies the picture. If one of the main parties is more successful than the other in winning seats back that will change the pattern of gains and losses. So, pay close attention to the overall position.
Read more:
Local elections 2023: All you need to know
How to cut through the political spin as the results come in
Voters have one pressing issue on their minds – analysis
Sixty-two councils expect a result from midnight through to breakfast time. Most of the earliest declarers are authorities selecting a third of seats.
Even so, more than 1,700 seats, a fifth of the total, will be decided during this phase.
There are 22 Conservative-controlled councils whose fates are on the line – a loss of just two seats means Brentwood and Windsor & Maidenhead fall, three seats and North West Leicestershire and South Gloucestershire go the same way.
Basildon and Harlow, among the very earlier declarers, have Conservative majorities vulnerable to the loss of four seats. It's significant if Harlow goes because the wards being defended by the Conservatives have large majorities.
Some Conservative councils are selecting all seats and it will take longer to process the ballots. In Dacorum, Hertfordshire, their majority may be under threat from Liberal Democrats.
A bigger headline is if Medway falls to Labour. This was a new council in 1997 but even during its landslide victory, Labour could not win it outright. The winning line is 28 seats so watch this one closely.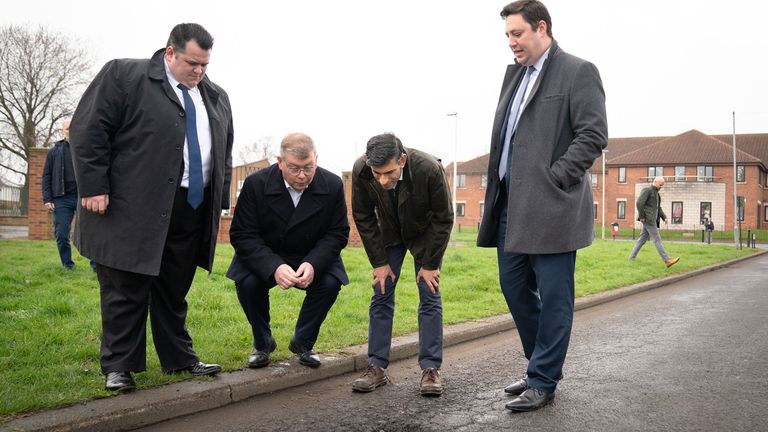 There are councils where no party has an overall majority and where Labour might break through.
Hartlepool saw an unusual parliamentary by-election in 2021. Only a handful of times since the war has the party of government captured a seat from the opposition.
The council is no less fascinating because of the presence of Independents. Five are seeking re-election and Labour needs to make gains here if it is to recover ground it lost in 2019.
Bolton too has its fair share of Independents, but new boundaries mean a whole council election and an opportunity for Labour to re-establish its credentials.
As dawn breaks, watch Stoke-on-Trent – a city that repeatedly elected Labour MPs until it didn't.
The council too was solidly Labour until internal feuding paved the way for Independents and then Conservatives to gain territory.
Labour's ambition to replace the Conservatives nationally is being tested here. A minimum requirement is that it must become the largest party. On a great night, it might take control.
As we pause for breakfast, where are we in terms of overall seat gains and losses?
The Conservatives have 700 seats to negotiate in this part of the proceedings. Net losses of 200 seats at this juncture is not a good omen. Half that number, the party will be more optimistic and accusing Labour of under-performing.
There's a small group of 20 councils that start counting after breakfast and suggest they'll be finished by lunchtime.
Cannock Chase has a tiny Conservative majority and it's vulnerable. Walsall may see Conservative seats swing to Labour, but it would be a surprise if the council changed hands.
Keep an eye out for Solihull where the Greens are the main opposition on the Conservative-led council. A swing of three Conservative seats to a combination of the Greens and Liberal Democrats would signal defeat.
Labour is likely to fall short of taking control of Burnley, but the Liberal Democrats must be hoping that a couple of gains would give them overall control of Teignbridge in Devon.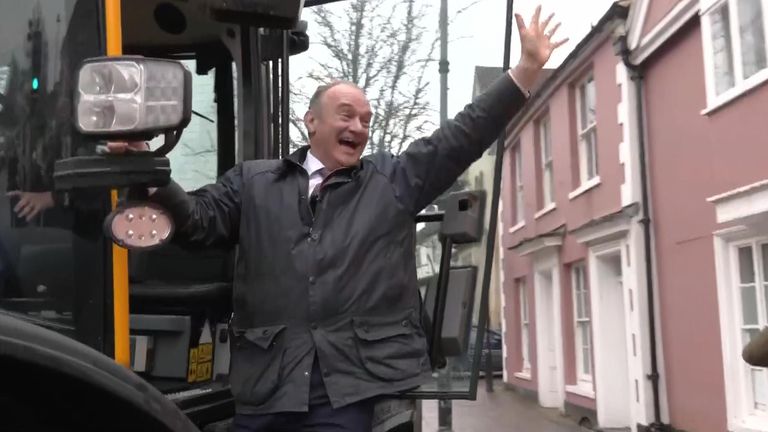 More than half the 230 councils file their results in mid to late afternoon. This is a critical period.
Some 1,800 Conservative seats are in this batch – fewer than half of their 82 councils too.
There is scope for widespread swings in fortune but, at some point, it will become apparent whether there is a clear winner. If not, a prudent selection of council results is required for each party's narrative.
As the afternoon progresses, there are councils, including Cherwell and Pendle, where defeat of a single Conservative councillor means the loss of control.
Labour will expect to make the gains that oust the Conservatives from Great Yarmouth, Erewash and possibly Dover. If Sir Keir Starmer has gone to a Labour celebration in Medway, then a little detour may be in order.
A tougher target, but tactically the bigger prize, is Swindon, which Labour last held 23 years ago.
The party has been playing for high stakes here, sending the leader to launch the party's election campaign.
Labour trails the Conservatives by 10 seats. Five gains and the council moves into no overall control. Another and it becomes Labour's and, with that, Swindon will be used front and centre to declare that the Conservatives are finished and a change of government is imminent.
Click to subscribe to the Sky News Daily wherever you get your podcasts
There's another clutch of councils in the Tees Valley coming our way. This area typified Labour's problem in 2019, losing ground in the May elections, followed by a massive defeat in the general election months later.
Darlington, Redcar & Cleveland, and Stockton-on-Tees must show signs of Labour's recovery.
The Greens are worthy of attention in Mid Suffolk, where they battle with the Conservatives for title of largest party. But good news here disappears if the party buckles under Labour pressure in Brighton & Hove.
Meanwhile, the Liberal Democrats could be advancing in councils like Chichester, Elmbridge, Surrey Heath, Waverley, and Wokingham. But if the Conservatives can withstand pressure on their councillor base, then parliamentary seats in these areas become more secure.
There are around 30 councils scheduled to declare a result after teatime. Everyone involved will be mindful that nothing should get in the way of the Coronation on Saturday.
Counting will become tense in some Conservative councils, like in Staffordshire Moorlands, where the result is on a knife-edge.
The same goes for Amber Valley (gained in 2021 following Labour's collapse), Test Valley (Conservative throughout this century), and West Berkshire (where the Liberal Democrats may return to power after a 20-year absence).